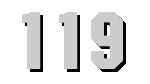 U.S.S. POINT CRUZ
(CVHE-119)


Click to view crew list
USS Point Cruz (CVHE-119)
USS Point Cruz was a Commencement Bay class escort carrier. She was actually named Trocadero Bay until June of 1944, and was commissioned on Oct. 16, 1945, to serve as an aircraft ferrying vessel. She was involved in the Western Pacific for about a year before heading back to Puget Sound and being decommissioned in March of 1947.
The ship entered the Pacific Reserve Fleet in June of 1947 in Bremerton, where she stayed for four years. She was recommissioned in 1951 to help in the Korean War effort, and departed on January 4, 1953 after significant modifications to make her an anti-submarine hunter-killer carrier.
The ship was based in Sasebo and was put on patrol of the Korean coast in 1953. Once the Armistice occurred, she was involved in Operation Platform, where her helicopters airlifted Indian troops during the supervision of the POW exchange. She returned to San Diego for more training and modifications and then returned to the Western Pacific in 1955.
Point Cruz then made her way back to Long Beach in 1956, where she was decommissioned and placed back into the Pacific Reserve Fleet. She was redesignated and reactivated, placed under control of the MSTS in 1965.
CVHE-119 Deployments - Major Events
CVHE-119 General Specifications