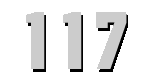 U.S.S. SAIDOR
(CVHE-117)


Click to view crew list
USS Saidor (CVHE-117) was launched and commissioned in 1945 as a Commencement Bay-class escort aircraft carrier, created in Tacoma, Washington. After serving at Pearl Harbor, she sailed to Norfolk, Virginia through the Panama Canal before returning to San Diego, which would become her home base.
Role in Atomic Testing
Saidor served an important role in the atomic bomb testing operations in the Marshall Islands. She arrived in Bikini in 1946 to act as the laboratory for the photographic portion of Operations Crossroads, the atomic bomb testing program. This involved:

Processing the film taken of the tests
Documenting the damage incurred as a result of the atomic weapons on the targets at the specified ranges
Her part in this very important operation was brief. She left Bikini and returned to San Diego six months later. In 1947, she began the process of inactivation, as the military was no longer in need of her services.
The End of Her Service
Decommissioned in 1947, she was placed in the Pacific Reserve Fleet in San Diego. She was reclassified in 1955 and again in 1959. She had a place in the Reserve Fleet until 1970. She was sold for scrap and dismantled in 1971.
CVHE-117 Deployments - Major Events
CVHE-117 General Specifications