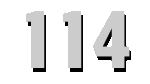 U.S.S. RENDOVA
(CVHE-114)


Click to view crew list
USS Rendova (CVHE-114) was built and commissioned after World War II had ended. Mostly used in a training capacity until 1948, Rendova transported aircraft from the West Coast of the U.S. to Turkey and embarked on goodwill missions across the Indian and Pacific Oceans before returning to San Diego. She trained with the 1st Fleet and operated between Tsigntao and Okinawa until she was decommissioned in Bremerton, Washington.
Return to Service
The start of the Korean War saw Rendova return to service. She was recommissioned in 1951 and proceeded onward to Okinawa for further training. She sailed on to Kobe to relieve another carrier, USS Sicily. There she conducted carrier qualifications and loaded ammunition and supplies before sailing on to relieve HMS Glory. Rendova alternated with the HMAS Sydney off the coast of Korea, supporting ground forces, enforcing the blockage, providing assistance, and flying reconnaissance missions. Her work during the Korean war earned her two battle stars.
Retirement
Rendova returned to San Diego by the end of 1951 and continued training operations with the 1st Fleet on the West Coast. Though she participated in the atomic tests in the Marshall Islands as part of Operation Ivy, she remained Stateside for the remainder of her career. She was placed in the Reserve Fleet until she was sold for scrap in 1971.
CVHE-114 Deployments - Major Events
CVHE-114 General Specifications