For RATING SHIRTS - Click on your Rating Abbreviation below: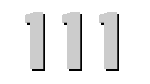 U.S.S. VELLA GULF
(CVHE-111)

THREE ACES
Click to view crew list
USS Vella Gulf ( CVHE-111) was launched in 1944 and commissioned in 1945 as an escort aircraft carrier in Tacoma, Washington. She began her military career completing training operations in Puget Sound, before she sailed to San Diego and then Pearl Harbor.
Role in Pacific Operations
Vella Gulf left Hawaii for the Marianas in the summer of 1945. Once she arrived at her destination, she targeted the Rota and Pagan Islands, participating in devastating air strikes and launching 24 sorties using FG-1D Corsairs, Hellcat photographic aircraft, and TBM-3E Avenger bombers. She continued to strike a few days later when she launched an additional 21 sorties against Rota. Though the Japanese tried to shoot down her American airplanes, they failed to reach them. Following this concentrated attack, her ships flew to Saipan and she headed to harbor in Guam.
After a brief respite in Guam, she sailed to Okinawa, where her crew learned that the Japanese were negotiating their surrender. After celebrating, Vella Gulf returned to Guam and participated in the occupation operations, supplying food and fuel to the other Fleets and providing air cover. For her service during World War II, Vella Gulf received one battle star.
Return Stateside
Following her participation in helping to ease the transition from war to peace, Vella Gulf carried 650 soldiers from Okinawa back to the West Coast of the United States, arriving in San Francisco. After participating in training exercises along the West coast, she was placed in the Reserve Fleet in 1946. In 1971, Vella Gulf was scrapped.
CVHE-111 Deployments - Major Events
CVHE-111 General Specifications