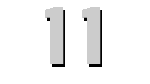 U.S.S. CARD
(CVHE-11)


Click to view crew list
USS Card was commissioned in November of 1942 as an escort aircraft carrier. The ship departed San Diego in January of 1943 and then went on to training in Chesapeake Bay. After this, she was responsible for ferrying troops and aircraft from New York to aid in the North African invasion during the summer of 1943.
Card actually did so well in anti-submarine warfare during the offensive against German submarines that she was awarded the Presidential Unit Citation along with her group. In November of 1943, she returned for a third hunter-killer cruise in the North Atlantic, and she had 12 contacts in just five hours. They returned to Norfolk in January 1944.
Card was placed on transport duty from Norfolk to Casablanca from March to May of that year, and then was overhauled in June. She was again the flagship of a task group, departing from Norfolk for more ASW cruising with her group. Another cruise followed in the Caribbean, along with patrol off Azores and other patrols.
She was overhauled in 1945 and took aircraft to England, and was then used for carrier pilot qualifications, ferry operations, and then Magic Carpet duty in the later part of 1945. She was decommissioned in Norfolk in 1946, reclassified three times by 1959, and given three battle stars for service in WWII.
CVHE-11 Deployments - Major Events
CVHE-11 General Specifications