For RATING SHIRTS - Click on your Rating Abbreviation below: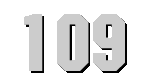 U.S.S. CAPE GLOUCESTER
(CVHE-109)


Click to view crew list
Though she began her career as Willapa Bay,USS Cape Gloucester (CVHE-109) was launched in 1944 in Tacoma, Washington and commissioned in the spring of 1945 as an escort aircraft carrier of the Pacific Fleet.
Training and Service
With the ability to carry 34 aircraft, Cape Gloucester sailed to Pearl Harbor to complete training. In the summer of 1945, she sailed to the Palau Islands to support the 3rd Fleet. Planes that took off from her flight deck sought to protect the minesweepers working east of Okinawa by fighting off the Japanese pilots sent on a suicide mission to destroy them.
They successfully shot down Japanese planes and helped damage a large cargo ship. Her planes also participated in air raids and reconnaissance missions to photograph shipping and airfields located on the coast of China. Cape Gloucester earned a battle star for her important role in World War II and service to her country.
Ferrying Veterans Home From War
Following involvement in minesweeping and recovery missions of Allied troops from prison camps, Cape Gloucester carried veterans home from Okinawa, Japan and Pearl Harbor to the West Coast. She returned to the Pacific Northwest and was placed in the Pacific Reserve Fleet in 1946. In 1971, she was sold and scrapped.
CVHE-109 Deployments - Major Events
CVHE-109 General Specifications