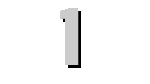 U.S.S. LONG ISLAND
(CVHE-1)


Click to view crew list
USS Long Island is an escort aircraft carrier that was acquired by the U.S. Navy in March of 1941. She was converted into a prototype escort carrier and then commissioned in June to begin training in the Atlantic through the end of the year. In the end, the flight deck was lengthened for safety after this training.
The ship performed convoy escorts and was used as a training vessel in the early months of 1942. In May, the ship went to the Pacific, where she continued pilot training and served with the West Coast battleship forces. In July, she took planes to two different island bases in the Pacific, and was then reclassified as ACV-1 in August of that year.
Long Island was reclassified again in 1943, becoming an escort aircraft carrier, or CVE-1. The ship was responsible for transporting aircraft from the U.S. to bases close to the Pacific War zone in 1944 and 1945, before being involved in the 'Magic Carpet' operation where her task was to bring home veterans from overseas.
Long Island was decommissioned in 1946 once her retrieval operations were over, and she was stricken from the Navy list. Sold for scrapping in 1947, the ship actually resurrected as a passenger ship, Nelly. In 1953, she was renamed as 'Seven Seas' and used as a seagoing university.
CVHE-1 Deployments - Major Events
CVHE-1 General Specifications