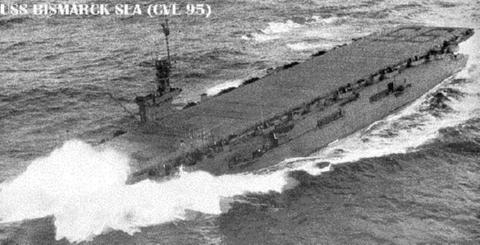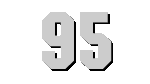 U.S.S. BISMARK SEA
(CVE-95)

THE BUSY BEE
Click to view crew list
USS Bismarck Sea was launched initially as Alikula Bay, but then renamed before commissioning in May of 1944. The vessel was responsible for escorting convoys from San Diego to the Marshall Islands and back. After this, there were repairs made to the ship and additional training was done in San Diego.
Then, she set sail for the 7th Fleet, which was stationed in the Caroline Islands. In November, the ship operated in the Leyte invasion and then subsequently helped with the Lingayen Gulf operation in January of 1945. A month later, she was sent to help with Iwo Jima.
Shortly after arriving at Iwo Jima, USS Bismarck Sea was hit by two suicide planes, causing explosions, fire, and the eventual sinking of the ship. 318 men were lost in the accident. Three escorts and destroyers were involved in a 12 hour rescue mission, and managed to save 605 of the 923 crew members.
The survivors were transferred to Dickens and Highlands, while Edmonds directed rescue operations and had 30 men who went overboard to bring the carrier members to safety. Bismarck Sea was awarded three battle stars for her assistance and operations in World War II.
CVE-95 Deployments - Major Events
CVE-95 General Specifications
Class: Casablanca-class escort carrier
Complement: 923 Officers and Enlisted
Displacement: 7800 tons
Length: 512 feet 3 inches
Beam: 65 feet 2 inches
Draft: 22 feet 6 in
Range: 10 240 Nautical Miles
Final Disposition: Sunk during the Battle of Rennell Island 30 January 1943