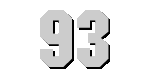 U.S.S. MAKIN ISLAND
(CVE-93)

GUNG HO
(WORK TOGETHER
Click to view crew list
USS Makin Island was a Casablanca-class escort aircraft carrier that was commissioned in May of 1944. The ship was used for transport to Hawaii and the western Pacific during her first months, and then was used as an escort for convoys headed to Leyte. After this, she provided air support for landings at Luzon's Lingayen Gulf. She was a flagship escort carrier during these operations.
Makin Island also participated in Iwo Jima as an air support carrier, and then headed to help out with the seizure of Okinawa. She was there for more than two months and involved in all kinds of operations.
In August of 1945, USS Makin Island headed for the East China Sea, where she flew attack planes directed at the China mainland and the Japanese who were there. After the Japanese surrendered, the Makin Island helped to support the occupation of Japan by American troops. Finally, she was involved in the Magic Carpet operation, where she brought home troops from overseas through the end of 1945.
In April of 1946, Makin Island was decommissioned, stricken from the Naval Register a few months later, and sold for scrap in the early months of 1947.
CVE-93 Deployments - Major Events
CVE-93 General Specifications
Class: Casablanca-class escort carrier
Complement: 860 Officers and Enlisted
Displacement: 7800 tons
Length: 512 feet 3 inches
Beam: 65 feet 2 inches
Draft: 22 feet 6 in
Range: 10 240 Nautical Miles
Final Disposition: Sold for scrapping 1 January 1947