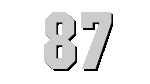 U.S.S. STEAMER BAY
(CVE-87)


Click to view crew list
USS STEAMER BAY (CVE-87)
USS Steamer Bay was a Casablanca-class aircraft carrier built and active during World War II. She was part of the Pacific Fleet and received an admirable six battle stars for her performance. Below are highlights of her wartime activities:
Steamer Bay began her service ferrying personnel and aircraft across the Pacific to the New Hebrides and the Marshall Islands.
She then supported the all-important Task Force 38 by replenishing its aircraft and personnel in the Philippines during the time before and after the Battle for Leyte Gulf.
Steamer Bay then joined a task force known as "Taffy 2" and supported the landings in the Lingayen Gulf (located in the Philippines). Her group was the target of several kamikaze strikes, but Steamer Bay was undamaged.
She then supported the invasions of Iwo Jima and Okinawa, where her planes flew strikes to support the ground invasions.
After the Japanese surrender, the carrier was assigned to "Magic Carpet" duty, during which she ferried thousands of veterans home from the Pacific theater. She was sold for scrap in 1959.
Steamer Bay also bore these hull numbers:
CVE-87
MC Hull 1124
CVHE-87
CVE-87 Deployments - Major Events
CVE-87 General Specifications
Class: Casablanca class escort carrier
Complement: 860 Officers and Enlisted
Displacement: 9570 tons
Length: 512 feet 3 inches
Beam: 65 feet 2 inches
Draft: 20 feet
Final Disposition: Sold for scrap 29 August 1959