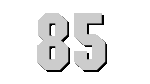 U.S.S. SHIPLEY BAY
(CVE-85)


Click to view crew list
USS SHIPLEY BAY (CVE-85)
USS Shipley Bay was a Casablanca-class aircraft carrier built and active during World War II. Part of the Pacific Fleet, she earned two battle stars for her performance. She carried 28 aircraft and had a displacement of 10,400 tons (full load). Below are her wartime highlights:
Shipley Bay began her career transporting planes and personnel across the Pacific to bases in Pearl Harbor, the Marshall Islands, and the Solomon Islands.
Next, Shipley Bay served to replenish ships in Task Force 38, which fought in the historic battle off Samar and Battle for Leyte Gulf.
The following spring, the carrier saw combat for the first time, positioning off the coast of Okinawa for the assault on the island. She remained there, except for a brief trip to Guam for repairs, between April and June 1945, while her planes flew hundreds of strikes in the Okinawa offensive.
Shipley Bay was back in San Diego, undergoing repairs, when hostilities ended. She was transferred to "Magic Carpet" duty, in which she ferried thousands of troops home from the Pacific theater. She traversed the Panama Canal and was placed in the Atlantic Reserve Fleet. Shipley Bay was sold for scrap in 1959.
CVE-85 Deployments - Major Events
CVE-85 General Specifications
Class: Casablanca-class escort carrier
Complement: 860 Officers and Enlisted
Displacement: 7800 tons
Length: 512 feet 3 inches
Beam: 65 feet 2 inches
Draft: 22 feet 6 in
Range: 10 240 Nautical Miles
Final Disposition: Sold for scrapping 2 October 1959