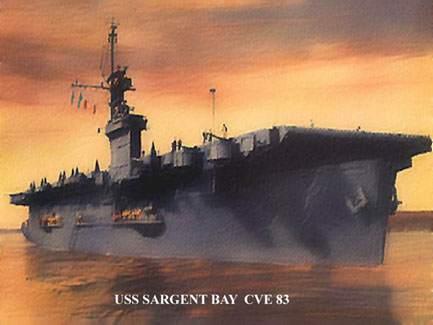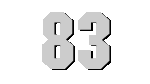 U.S.S. SARGENT BAY
(CVE-83)

KAISER COFFIN
Click to view crew list
USS Sargent Bay (CVE-83) was an Casablanca-class aircraft carrier built and active during World War II. She was originally leased to the UK, but commissioned by the US Navy in 1944. Her first several voyages were to transport aircraft and replenishments to stations in the Pacific. Sargent Bay was awarded six battle stars for her performance in World War II; battle stars are awarded for participation in certain engagements rather than for particular achievements or heroic feats in battle.
A detailed record of Sargent Bay's service is not available, however, highlights from her service are as follows:
A shakedown cruise to the central Pacific with her captain, W.T. Rassieur, at the helm.
The assault on Iwo Jima, February 1945. Her planes flew strikes and provided air cover for the successful invasion.
The assault on Okinawa, March to June 1945. Her planes flew in similar missions against Okinawa, another successful endeavor.
After Sargent Bay underwent repairs, she began transport duty again, ferrying home thousands of returning veterans as part of "Operation Magic Carpet" once hostilities ended. Eventually she traversed the Panama Canal, steamed for Boston, and was decommissioned in 1946. She was sold for scrap in 1959.
CVE-83 Deployments - Major Events
CVE-83 General Specifications