For RATING SHIRTS - Click on your Rating Abbreviation below: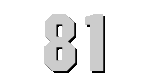 U.S.S. RUDYERD BAY
(CVE-81)


Click to view crew list
USS Rudyerd Bay (CVE-81)
Named for a bay in Alaska, the USS Rudyerd Bay was a 7,800 ton Casablanca-class escort carrier that won five battle stars for her fearless, unwavering service in WWII. The USS Rudyerd Bay was constructed in Vancouver, Washington in October 1943 and was first commissioned by the Navy in February 1944. At the time of this commission, the USS Rudyerd Bay was ordered to operate under the command of Captain C. S. Smiley.
Service Record
As with most escort carriers, the first operations of the USS Rudyerd Bay involved performing shakedowns, participating in training exercises, ferrying planes and equipment, and performing replenishment tours. By October 1944, the USS Rudyerd Bay was supporting attacks in Palau and the Phillippines. During these efforts, the USS Rudyerd Bay took on those who survive the loss of the USS Houston and brought them to Ulithi.
In January 1945, she participated in attacks occurring in the Lingayen Gulf. Following success, she headed to Ulithi for nearly a month to undergo repairs and training exercises. Newly restored, the USS Rudyerd Bay was ordered to provide air support for the impeding attack of Iwo Jima. In addition to conducting antisubmarine patrols, she also provided air cover for troops making their way to the Volcano Islands.
Subsequently, the USS Rudyerd Bay joined the Ryukyus Task Unit and headed to Okinawa to attack enemy strongholds. Successfully completing these intense missions, the USS Rudyerd Bay headed to San Francisco for necessary repairs. During these months, the Japanese surrendered and, once the she was fully repaired, the USS Rudyerd Bay participated in operation "Magic Carpet" until January 1946.
This would be the USS Rudyerd Bay's last mission, as she would be decommissioned in June 1946 and ordered to join the Atlantic Reserve Fleet in Boston. In August 1959, the USS Rudyerd Bay would be struck from the Navy Vessel Register. Roughly five months later in January 1960, she was sold to an Italian company for scrap.
CVE-81 Deployments - Major Events
CVE-81 General Specifications
Class: Casablanca-class escort carrier
Complement: 860 Officers and Enlisted
Displacement: 7800 tons
Length: 512 feet 3 inches
Beam: 65 feet 2 inches
Draft: 22 feet 6 in
Range: 10 240 Nautical Miles
Final Disposition: Sold for scrapping January 1960