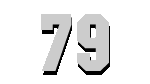 U.S.S. OMMANEY BAY
(CVE-79)


Click to view crew list
USS Ommaney Bay (CVE-79) was an Casablanca-class aircraft carrier built and active during World War II, for which she received two battle stars. She was part of the Pacific Fleet, operating with task unit "Taffy 2," near the Philippines and assisting during the Battle for Leyte Gulf. Ommaney Bay met a bitter end in nearby waters some months later. Below are highlights from her World War II service.
Transported troops and cargo to Australia.
Provided air cover and air strikes during the invasion of the Palau Islands.
During the Battle off Samar on Oct. 24, 1944, the naval battle that was the central part of the Battle for Leyte Gulf, Ommaney Bay's aircraft launched strikes that helped destroy one Japanese ship and cripple several more. The outnumbered Americans were victorious.
Two months later, she supported missions on the island of Mindoro.
On Jan. 4, 1945, a kamikaze struck Ommaney Bay in the waters between Mindanao and Leyte. The kamikaze plane's bombs went off and in turn set off explosions of the gas tanks in planes on board the carrier. Flames and smoke rose from the carrier and crept toward her torpedo warheads; the crew had to abandon ship.
One of the destroyers in her group finished her that evening with a torpedo. Ninety-three of her crew were killed.
CVE-79 Deployments - Major Events
Add a CVE-79 Shellback Initiation
Add a CVE-79 Deployment - Major Event
Month
Year
to
Month
Year
Deployment / Event
OCT
1943
-
Keel Date: 6 OCT 1943
at Kaiser Shipyards
DEC
1943
-
Launch Date: 29 DEC 1943
JAN
1944
-
Shellback Initiation - 4 JAN 1944 - Pacific Ocean
FEB
1944
-
Commissioned: 11 FEB 1944
SEP
1944
-
OCT
1944
Battle of Palau Islands
OCT
1944
-
NOV
1944
Invasion of Leyte, Phillipines
DEC
1944
-
JAN
1945
Battle of Phillipines
JAN
1945
-
JAN
1945
Sunk by Kamikaze
CVE-79 General Specifications
Class: Casablanca-class escort carrier
Complement: 860 Officers and Enlisted
Displacement: 7800 tons
Length: 512 feet 3 inches
Beam: 65 feet 2 inches
Draft: 22 feet 6 in
Range: 10 240 Nautical Miles
Final Disposition: Sunk (