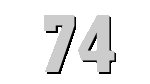 U.S.S. NEHENTA BAY
(CVE-74)


Click to view crew list
USS Nehenta Bay (CVE-74)
Named for a bay in Alaska, the USS Nehenta Bay was a 7,800-ton Casablanca-class escort carrier that, for her courageous and unwavering service in WWII, was awarded seven battle stars by the end of her career. The USS Nehenta Bay was first launched in November 1943 and, in the following January, was commissioned by the Navy to operate under the command of Captain Horace A. Butterfield in Astoria, Oregon.
Service in WWII
In her first operations for the Navy, the USS Nehenta Bay made two trips to Pearl Harbor to transport planes and bring in replacement aircrew. Following her second Pearl Harbor fun, the crew of the USS Nehenta Bay underwent combat readiness training at ports in both California and Hawaii.
By June 1944, the USS Nehenta Bay was ready to support U.S. forces fighting in the Far East. After aiding air strike missions in the invasion of Tinian, the USS Nehenta Bay joined the Midway and 12 other destroyers to conduct antisubmarine and air strike patrols in Guam and Saipan.
In her next set of missions, the USS Nehenta Bay escorted fleet oilers that needed replenishing and, subsequently, worked with the 3rd Fleet to successfully complete a series of operations from August 1944 to January 1945. The same month these operations ended, the USS Nehenta Bay endured a nasty typhoon, which wrecked some significant damage and caused this vessel to sail back to San Diego for an overhaul, as well as refresher training to prepare for the upcoming Okinawa attack (During Okinawa, the USS Nehenta Bay's planes made direct attacks on enemy targets and valiantly survived a kamikaze attack).
In the final month of WWII, the USS Nehenta Bay resumed operations guarding oilers (with the 3rd Fleet) and, while en route to the Aluetians, was ordered to aid in occupation duties due to the end of the war.
Decommissioned & Scrapped
After patrolling and bringing supplies to prisoners of war, the USS Nehenta Bay headed home to San Francisco, where, the following year in January 1946, she was ordered to be inactive. Decommissioned, she was berthed in Boston and, within the next 10 years would be reclassified twice: first as a CVU-74, and finally as an AKV-24.
By May 1959, the USS Nehenta Bay had been struck from the Navy Vessel Register and sold to Coalmarket, Inc. She was scrapped in June 1960.
CVE-74 Deployments - Major Events
CVE-74 General Specifications
Class: Casablanca-class escort carrier
Complement: 860 Officers and Enlisted
Displacement: 7800 tons
Length: 512 feet 3 inches
Beam: 65 feet 2 inches
Draft: 22 feet 6 in
Range: 10 240 Nautical Miles
Final Disposition: Sold for scrap in 1979