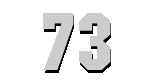 U.S.S. GAMBIER BAY
(CVE-73)


Click to view crew list
USS Gambier Bay (CVE-73) was a Casablanca-class aircraft carrier that fought in the all-important, highly mismatched Battle of Samar (the central part of the Battle of Leyte Gulf) during World War II. Though Gambier Bay was sunk in the battle, the battle was won, and she received four battle stars and shared the Presidential Unit Citation for her participation in "Taffy 3," her task unit.
Battle Highlights:

Sept. 19, 1944. Gambier Bay joins Taffy 3 off Leyte in the Philippines. She was one of eighteen carriers divided into three Taffy units. Her planes launched successful strikes against Japanese airfields, supply lines, and troop concentrations.
Only Taffy 3 was left near Samar as the other two units were dispatched elsewhere.
Oct. 25, 1944. More than twenty Japanese ships snuck up on Taffy 3, greatly outnumbering the unit. The ships commenced heavy attacks on Taffy 3, which fought back gallantly. Taffy 3 desperately radioed Taffy 1 and 2 for help; Taffy 2 would provide assistance from their planes.
Gambier Bay and the rest of Taffy 3 fired until they were out of ammunition, then kept the Japanese forces at bay with dummy runs.
The carrier had sustained too much damage; fires were burning throughout the carrier. She capsized and sunk about two hours after the battle had begun.
Outcome:

Gambier Bay's efforts weren't for naught. Though the carrier sunk, Taffy 3 had miraculously succeeded in forcing the Japanese ships to retreat in one of the greatest naval battles in history.
CVE-73 Deployments - Major Events
CVE-73 General Specifications
Class: Casablanca-class escort carrier
Complement: 860 Officers and Enlisted
Displacement: 7800 tons
Length: 512 feet 3 inches
Beam: 65 feet 2 inches
Draft: 22 feet 6 in
Range: 10 240 Nautical Miles
Final Disposition: Sunk on 25 October 1944