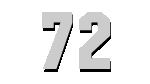 U.S.S. TULAGI
(CVE-72)


Click to view crew list
USS Tulagi (CVE-72) was an Casablanca-class aircraft carrier active in World War II in both the Pacific and Atlantic Fleets. She was awarded four battle stars for her service. Below are highlights from her missions.
She participated in Operation "Dragoon," the invasion of Southern France. The Allies attacked German forces in and around Cannes and Toulon, with Tulagi's aircraft flying on 68 missions. Her planes attacked gun emplacements, railway stops, a convoy, and three German transport aircraft.
Next, in the Pacific, Tulagi was part of a fleet that saw a great deal of action in January 1945 near the Philippine Islands. She shot down a kamikaze that was intent on destroying her, and launched numerous missions near Lingayen Gulf.
Supported the assault on Iwo Jima with air and anti-submarine patrols.
While anchored at Kerama Retto, Japan, on April 6, 1945, she was again singled out for attack, this time by a plane that changed course at the last minute and crashed instead into a nearby landing ship. Tulagi prevented two subsequent planes from inflicting further damage on American ships in the harbor.
Next, she commenced antisubmarine operations off the coast of Okinawa.
Tulagi was decommissioned in 1946.
CVE-72 Deployments - Major Events
Add a CVE-72 Shellback Initiation
Add a CVE-72 Deployment - Major Event
Month
Year
to
Month
Year
Deployment / Event
JUN
1943
-
Keel Date: 7 JUN 1943
at Intermarine USA Savannah Georgia
NOV
1943
-
Launch Date: 15 NOV 1943
DEC
1943
-
Commissioned: 21 DEC 1943
DEC
1943
-
OCT
1945
Commisioning
AUG
1944
-
OCT
1944
Invasion of Southern France
JAN
1945
-
FEB
1945
Liberation of Philippines
FEB
1945
-
MAR
1945
Invasion of Iwo Jima
MAR
1945
-
JUN
1945
Invasion of Okinawa
DEC
1945
-
JAN
1947
Transferred to squadron VPB-101 hurricane hunter & Cold War
APR
1946
-
Decommissioned: 30 APR 1946
CVE-72 General Specifications
Class: Casablanca-class escort carrier
Named for: The Battle of Tulagi
Complement: 860 Officers and Enlisted
Displacement: 7800 tons
Length: 512 feet 3 inches
Beam: 65 feet
Flank Speed: 19 knots