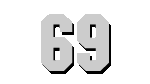 U.S.S. KASSAN BAY
(CVE-69)

SASSY KASSY
Click to view crew list
USS Kassan Bay (CVE-69) was a Casablanca-class aircraft carrier that was built during World War II and active in that war from December 1943, when she was commissioned by the Navy, until January 1946. She conducted operations in both the Pacific and Atlantic.
1944 Highlights:

Transported crew and planes to Pearl Harbor.
Traversed the Panama Canal, bound for Norfolk, Virginia, for overhaul.
Transported cargo to Casablanca, Morocco, and returned carrying survivors from the wreck of USS Block Island.
On a return trip to the Mediterranean, she engaged in anti-submarine warfare operations.
Her most notable mission—Block Island participated in the attack on German positions in Southern France, August 1943. Her planes destroyed hundreds of German tanks and land vehicles as well as two planes.
1945 Highlights:

Kassan Bay was assigned to the Pacific fleet. In this role, she ferried planes, replacements, and supplies.
With hostilities largely over, the carrier participated in "Operation Magic Carpet," ferrying thousands of American veterans home.
Fate: Kassan Bay was decommissioned in 1946 and later reclassified as CVHE-69. The carrier was sold for scrap in 1960. She earned one battle star for her performance in World War II.
CVE-69 Deployments - Major Events
CVE-69 General Specifications
Class: Casablanca-class escort carrier
Named for: Kasaan Bay
Complement: 856 Officers and Enlisted
Displacement: 7800 tons
Length: 512 feet 3 inches
Beam: 65 feet
Flank Speed: 18 kn
Final Disposition: Sold for scrap 2 February 1960