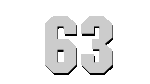 U.S.S. MIDWAY
(CVE-63)


Click to view crew list
USS Midway was commissioned Oct. 23, 1943. After her initial shakedown, the ship went on a couple of ferrying runs throughout the Pacific. In June, she joined the fleet for operations in the Marianas. She was a part of the air strikes against Saipan in mid-June. In July, she participated in the air bombardment of Tinian. In September, she did much the same thing for the Morotai island invasion. During a respite in Seeadler Harbor, the ship got word that her group was to be renamed St. Lo, in honor of a key victory in the European ground campaign.
The newly named St. Lo was sent out for the Battle of the Philippines as part of Taffy 3. This group of ships was to provide air coverage of Leyte and Samar Islands. The Battle off Samar began when a St. Lo pilot spotted a very large Japanese force headed directly towards the group. The group of ships was heavily outgunned but continued making strikes against the enemy.
The battle ended with the Japanese moving off. But they sent back kamikaze planes. One struck the flight deck of St. Lo and penetrated to the hangar deck. The explosion caused a massive gas fire. The damage caused the carrier to sink within a half an hour. Out of 889 on board, 143 lost their lives.
CVE-63 Deployments - Major Events
CVE-63 General Specifications