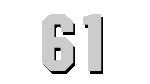 U.S.S. MANILA BAY
(CVE-61)

IMPATIENT VIRGIN
( OUR 5 INCH GUN)
Click to view crew list
CVE-61 USS MANILA BAY
Named for a famous American naval victory during the Spanish American War, USS Manila Bay was commissioned on Oct. 5, 1943. After shakedown, the ship made a ferrying run to Hawaii and returned a load of damaged planes. After returning to Pearl Harbor, the ship was sent westward for the invasion of the Marshall Islands in January 1944.
She sent dozens of patrols and combat missions. She bombed parts of Kwajalein Island and remained in the Marshalls through February. March saw her raising strikes against Kavieng and the Bismarck Archipelago. In mid April, she began bombing enemy positions on New Guinea. She was sent to Pearl Harbor for an overhaul in early May.
In June 1944, Manila Bay returned to combat in the Marianas. She helped with getting planes into Saipan before returning to San Diego carrying wounded troops. That fall she returned to help begin final preparations for the Philippines invasion. In October, she provided air support against enemy ground targets during the assault at Leyte.
In December, the ship provided support for the Mindoro invasion convoys. During this time, the ship was a target of increasing suicide raids. On Jan. 5, 1945, the ship was hit by two kamikaze fighters. The damage was extensive and 14 men were killed. After emergency repairs, the ship returned to limited operations. The ship was repaired and sent back into combat by May. At the end of hostilities, the ship was used for troop returns.
She was decommissioned July 31, 1946.
CVE-61 Deployments - Major Events
CVE-61 General Specifications