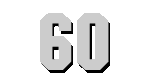 U.S.S. GUADALCANAL
(CVE-60)

CAN DO
Click to view crew list
USS Guadalcanal was an escort aircraft carrier commissioned Sept. 25, 1943. She was named for the major Pacific battle of Guadalcanal in the last half of 1942. After an initial shakedown, the ship reported for duty at Norfolk. Her first assignment was to run antisubmarine patrols in the North Atlantic. In January 1944, she was successful with bring down a German U-boat.
Back on patrol in March, the Guadalcanal and her convoy successfully sank the German submarine TJ-515. On April 10, the group found the submarine V-68 on top of the water and brought her to the bottom.
On May 15, 1944, Guadalcanal and her escorts were successful in capturing submarine U-505. The prize was hauled to Bermuda and proved to be priceless for submarine intelligence work. The exact fate of the submarine was kept secret until the end of the war. The aircraft carrier went back on patrol for the rest of 1944.
Beginning in late 1944 and through the rest of the war, the ship conducted carrier qualifications and training runs in and around Cuba and Florida waters. She was decommissioned on July 15, 1946. Although kept in reserve, the ship never saw action again. She was stricken from the Navy lists in May 1958.
CVE-60 Deployments - Major Events
CVE-60 General Specifications