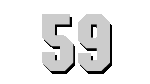 U.S.S. MISSION BAY
(CVE-59)


Click to view crew list
Named for a bay on the southern coast of California, USS Mission Bay was built in Vancouver, Washington. She began life as ACV-59, then was re-designated CVF-59, and finally became CVE-59 with her commission as a naval ship on Sept. 13,1943. In November of that year, she joined the Atlantic fleet with convoy and anti-submarine duties.
Her first trip was to Morocco in January 1944. She made a subsequent trip to India and one back to North Africa. On her return voyage from Africa, the ship was involved in a collision with a dredge. The damage was repaired at Portsmouth. In late 1944, she sailed to the South Atlantic for anti-submarine exercises. In February 1945, she served escort duty for CA-71 Quincy carrying President Roosevelt and his party from the Yalta Conference.
Anti-Submarine Duty, Resdeignation
From that time forward, Mission Bay carried out anti-submarine duty off the east coast, along with pilot training missions. After the active war was over, the ship was assigned to the 16th Fleet out of Norfolk to serve in reserve. She continued with the Atlantic Fleet until 1949 when she joined the New York Group. In June 1955, she was redesignated as CVU-49.
She served as a utility aircraft carrier until she was decommissioned in September 1958.
CVE-59 Deployments - Major Events
CVE-59 General Specifications