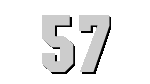 U.S.S. ANZIO
(CVE-57)


Click to view crew list
USS Anzio started out as Alikula Bay, renamed Coral Sea. Her naval designation became CVE-57 USS Coral Sea with her commission in August 1943. Coral Sea went to work in the Pacific Ocean first in exercises, then in combat operations. During her voyages, she helped with the invasion of the Gilbert Islands, strikes on Makin Island and the assault on Kwajalein.
After a brief respite in Hawaii in March 1944, the ship proceeded west to support forces at Emirau Island. She also aided in the retaking of New Guinea. She provided air support for the American forces landings in June 1944 in the Marianas. In late July 1944, she was sent back to the US for an overhaul. On Sept. 15, Coral Sea was renamed USS Anzio. This was after the Italian port city that was invaded by Allied forces earlier that year.
Engaging in Anti-Submarine Warfare Missions
By mid September, the newly named Anzio was back into the ocean and began anti-submarine warfare missions. She came back into combat operations in early 1945. The ship provided support for the assaults on Iwo Jima and Okinawa. In May 1945, the ship was back to anti-submarine missions, this time near Okinawa.
She conducted these missions within a few hundred miles of Tokyo to support the raids on the Japanese main land. After Japan surrendered, the ship was used to transport troops to Korea and for taking troops home to the US. She was taken out of active duty in August 1946.
CVE-57 Deployments - Major Events
CVE-57 General Specifications