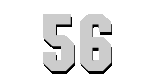 U.S.S. LISCOME BAY
(CVE-56)


Click to view crew list
USS Liscome Bay is named for a bay off of Dall Island in southeast Alaska. She received her designation of CVE-56 upon her Naval commission in mid 1943. The ship first carried out training operations off of the US west coast and then near Hawaii. On Nov. 10, 1942, she left Pearl Harbor for her only battle mission to the Gilbert Islands. Her planes played a vital part in the air bombardments that secured Tarawa and Makin Islands during a three-day battle beginning Nov. 20. Once the islands were secured, all of the forces began patrol and normal routines.
In the early morning hours of November 24, Liscome Bay awoke to normal reveille at 4:30 a.m. The ship was one of three aircraft carriers steaming near Butaritari Island with Admiral Mullinax onboard. Dawn aircraft launches were being prepped as usual. There were no apparent signs of submarines in the area. But at 5:10 a.m. a lookout spotted a torpedo in the water.
That explosive struck near the after engine room. A second torpedo struck soon after the first. The entire ship went up in flames. After listing to starboard, the ship sunk with 646 souls on board. Two hundred and seventy-two of her crew were rescued.
CVE-56 Deployments - Major Events
CVE-56 General Specifications