For RATING SHIRTS - Click on your Rating Abbreviation below: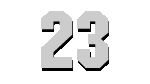 U.S.S. BRETON
(CVE-23)


Click to view crew list
USS Breton was named for a sound located in the Mississippi delta. She was commissioned Aug. 20, 1942. As an auxiliary aircraft carrier, she worked as a training ship for a few months. But on July 15, 1943, the ship was redesignated as an escort carrier and got hull designation CVE-23. She reported to the South Pacific later that year. She was a vital part of the logistics to support naval aviation throughout the rest of the war. She assumed transport of fuel, men and aircraft from the Espiritu Santo port in the New Hebrides throughout the rest of the year.
In April 1944, the ship picked up planes and supplies to get ready for the Marianas operation. She stood by with replacement aircraft and pilots during the attack on Saipan. She also supplied for the Marianas operation. She was conducting ferrying runs between Hawaii, California and the South Pacific.
In April 1945, Breton was part of the support group for the invasion of Okinawa. She continued transport duty throughout the Pacific Ocean until the beginning of 1946. She was sent to Tacoma, Washington and decommissioned on Aug. 30, 1946. She continued to serve with the Pacific Reserve fleet for many years after this.
CVE-23 Deployments - Major Events
Add a CVE-23 Shellback Initiation
Add a CVE-23 Deployment - Major Event
Month
Year
to
Month
Year
Deployment / Event
FEB
1942
-
Keel Date: 25 FEB 1942
JUN
1942
-
Launch Date: 27 JUN 1942
APR
1943
-
Commissioned: 12 APR 1943
JUL
1943
-
Shellback Initiation - 23 JUL 1943 - Pacific Ocean
JUL
1943
-
Shellback Initiation - 23 JUL 1943 - Pacific Ocean
NOV
1943
-
Shellback Initiation - 4 NOV 1943 - Pacific Ocean
DEC
1943
-
Shellback Initiation - 9 DEC 1943 - Pacific Ocean
MAR
1944
-
MAR
1944
Shellback Initiation 16 Mar. 1944
OCT
1944
-
Shellback Initiation - 17 OCT 1944 - Pacific Ocean
DEC
1944
-
Shellback Initiation - 12 DEC 1944 - Pacific Ocean
AUG
1946
-
Decommissioned: 20 AUG 1946
CVE-23 General Specifications
Complement: 1205 Officers and Enlisted
Displacement: 7800 tons
Length: 495.66 feet
Beam: 111.5 feet
Draft: 26 feet
Flank Speed: 17 Knots