For RATING SHIRTS - Click on your Rating Abbreviation below: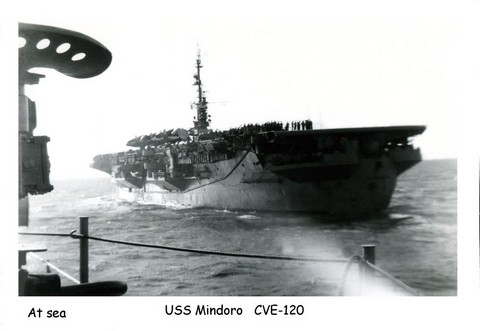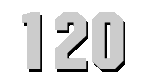 U.S.S. MINDORO
(CVE-120)

MIGHTY MINNIE
Click to view crew list
USS Mindoro (CVE-120)
First launched in June 1945, the USS Mindoro was a nearly 11,400-ton Commencement Bay-class escort carrier that could carry up to 33 aircraft at any given time. Like many other carriers produced during this decade, the USS Mindoro CVE-120 was constructed in Tacoma, Washington by Todd-Pacific Shipyards, Inc.
After a relatively quick construction, the USS Mindoro was initially commissioned in December 1945 and placed in the command of Captain Edwin R. Peck. In her first series of operations, the USS Mindoro was assigned to Carrier Division 14, based in Norfolk, Virginia. She conducted various training operations up and down the East Coast.
By 1947, the USS Mindoro had joined the 8th Fleet in the West Indies and was playing an important role in training naval pilots and performing cutting-edge, top-secret hunter-killer exercises. These runs typically occurred anywhere between the Davis Strait to the Carribean to the British Isles. The extent of her training capabilities, as well as her crews' knowledge and professionalism, earned her the right to participate in two Mediterranean missions (in 1950 and 1954) with the 6th Fleet.
Decommission & Recognition
The following year, the USS Mindoro was decommissioned in Boston and ordered to join the Atlantic Reserve Fleet. Despite undergoing a series of repairs and being reclassified as a Hunter-Killer craft (AKV-20), in December 1959, the USS Mindoro was removed from the official Naval Register. By June 1960, she had been sent to Hong Kong for scrapping.
Despite never serving in wartime nor earning any battle stars, the USS Mindoro's superior training abilities earned her recognition by the Naval History & Heritage Command Center, which is based in Washington, D.C.
The USS Mindoro was initially named for the 7th largest island, southwest of Luzon, in the Philippines.
CVE-120 Deployments - Major Events
Add a CVE-120 Shellback Initiation
Add a CVE-120 Deployment - Major Event
Month
Year
to
Month
Year
Deployment / Event
JAN
1945
-
Keel Date: 2 JAN 1945
at Todd Pacific Shipyards
JUN
1945
-
Launch Date: 27 JUN 1945
DEC
1945
-
Commissioned: 4 DEC 1945
JUN
1947
-
OCT
1947
West Pac-Indian Ocean-Persian Gulf
JAN
1951
-
JAN
1952
North Atlantic
FEB
1951
-
MAR
1951
Guantanamo Bay
AUG
1955
-
Decommissioned: 4 AUG 1955
CVE-120 General Specifications
Class: Commencement Bay-class escort carrier
Complement: 1060 Officers and Enlisted
Displacement: 11373 tons
Length: 557 feet 1 inches
Beam: 75 feet
Draft: 32 feet
Final Disposition: Sold June 1960 and scrapped in Hong Kong