For RATING SHIRTS - Click on your Rating Abbreviation below: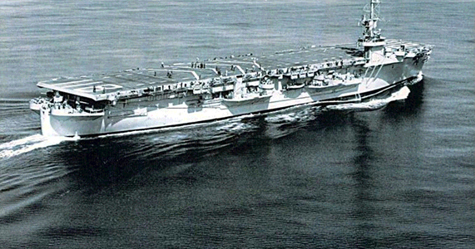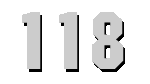 U.S.S. SICILY
(CVE-118)

THE QUEEN
Click to view crew list
USS Sicily (CVE-118)
USS Sicily was built at Tacoma, Washington and commissioned in February of 1946. She joined the Atlantic Fleet and served there until April of 1950 when she went back to the Pacific. Once the Korean War started, the Commencement Bay class escort carrier was sent immediately to the western Pacific to provide anti-submarine support.
However, she ended up supporting combat forces that were working onshore, defending the Pusan Perimeter and the Inchon landings. She then went back to anti-submarine support and then again helped with ground operations. These tasks went back and forth for some time, before her first tour ended in 1951.
Sicily made two more cruises to the combat area during 1951 and 1952, providing various types of support and getting involved in combat operations wherever she was needed. In the second cruise, the ship was responsible for operating Marine Helicopters to experiment with vertical envelopment techniques.
The war was nearing an end when the ship returned to the U.S. in 1954. She was decommissioned after this last deployment, the ship was put in the Pacific Reserve Fleet and reclassified in 1959, although she never returned to combat. In November of 1960, the ship was sold for scrapping.
CVE-118 Deployments - Major Events
Add a CVE-118 Shellback Initiation
Add a CVE-118 Deployment - Major Event
Month
Year
to
Month
Year
Deployment / Event
OCT
1944
-
Keel Date: 23 OCT 1944
at Todd Pacific Shipyards
APR
1945
-
Launch Date: 14 APR 1945
JAN
1946
-
DEC
1948
Atlantic Ops
JAN
1946
-
MAR
1946
Guantanamo Bay
FEB
1946
-
Commissioned: 27 FEB 1946
SEP
1948
-
SEP
1948
North Atlantic
JUL
1950
-
APR
1951
Inchon Landing
JAN
1952
-
JAN
1954
Middle Pacific
APR
1952
-
Shellback Initiation - 4 APR 1952 - Pacific Ocean
APR
1952
-
Shellback Initiation - 4 APR 1952 - Pacific Ocean
JUL
1952
-
Shellback Initiation - 7 JUL 1952 - Pacific Ocean
CVE-118 General Specifications
Class: Commencement Bay-class escort carrier
Complement: 1170 Officers and Enlisted
Displacement: 10900 tons
Length: 557 feet
Beam: 75 feet
Draft: 31 feet
Final Disposition: Sold for scrap 31 October 1960