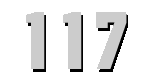 U.S.S. SAIDOR
(CVE-117)


Click to view crew list
USS Saidor was initially commissioned as the USS Saltery Bay and renamed on June 5, 1944. She was a Commencement Bay class escort aircraft carrier and launched in March of 1945. The vessel was involved in shakedown operations off the West Coast of the United States before being sent to Pearl Harbor until March of 1946.
She then went to the East Coast for a brief stint at Norfolk, Virginia, and headed back to the West Coast once again. The ship was sent to Bikini in April of 1946, where she was used as a photographic lab for atomic bomb testing, specifically Operation Crossroads. Her job was to process film and document the destructiveness of various atomic weapons at various ranges. In August, she returned to San Diego in August of that year.
Saidor remained in San Diego until 1947 when she became inactive and was decommissioned. She became a member of the Pacific Reserve Fleet and was reclassified twice while in reserve. She was reclassified as a CVHE-117 in June of 1955 and then as AKV-117 in May of 1959. In 1970, she was stricken from the Naval Register.
In October 1971, she was sold to the American Ship Dismantlers in Portland, Oregon and scrapped.
CVE-117 Deployments - Major Events
CVE-117 General Specifications
Class: Commencement Bay-class escort carrier
Final Disposition: Sold 22 October 1971 and scrapped