For RATING SHIRTS - Click on your Rating Abbreviation below: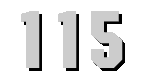 U.S.S. BAIROKO
(CVE-115)

THE BAIROKO IS THE BEST
Click to view crew list
USS Bairoko was commissioned in July of 1945, and was built as an escort aircraft carrier of the Commencement Bay class. Weighing in at over 10,000 tons, the vessel served in the Pacific for her entire career. She first went to the Far East, taking part in atomic bomb testing at Bikini, and then made another trip to the Western Pacific in 1947. In April of 1950, the USS Bairoko was decommissioned, but was reactivated the following September due to the outbreak of the Korean War.
In the last two months of 1950, Bairoko was used to transport aircraft from the U.S. to Korean seas, and remained there until August of 1951. She was responsible for operating Marine Corps aircraft and anti-submarine planes, guarding against potential Soviet intervention. There was an accidental explosion and fire that damaged the ship in May of 1951, but she remained in action.
The vessel made two more tours to Korea during the war, and became a supporting member of the nuclear weapons testing force in the Pacific in 1954. She was reclassified and redesignated in 1959 and then sold for scrapping in August of 1960 with no return to combat.
CVE-115 Deployments - Major Events
Add a CVE-115 Shellback Initiation
Add a CVE-115 Deployment - Major Event
Month
Year
to
Month
Year
Deployment / Event
OCT
1944
-
Shellback Initiation - 2 OCT 1944 - Pacific Ocean
JAN
1945
-
Launch Date: 25 JAN 1945
MAY
1945
-
Shellback Initiation - 15 MAY 1945 - Pacific Ocean
JUL
1945
-
Commissioned: 16 JUL 1945
JUL
1945
-
AUG
1945
Middle Pacific
FEB
1948
-
JUN
1948
Middle Pacific
JAN
1951
-
FEB
1952
West Pac
JAN
1953
-
SEP
1953
West Pac
JAN
1954
-
JUN
1954
Operation Castle Bikini Atoll
FEB
1955
-
Decommissioned: 18 FEB 1955
CVE-115 General Specifications
Class: Commencement Bay-class escort carrier
Named for: The Battle of Bairoko
Complement: 1086 Officers and Enlisted
Displacement: 10330 tons
Length: 667 feet 1 inches
Beam: 105 feet 2 inches
Flank Speed: 19 Knots