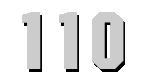 U.S.S. SALERNO BAY
(CVE-110)

HUNTER-KILLER
Click to view crew list
USS Salerno Bay (CVE-110)
USS Salerno Bay was commissioned in May of 1945 and was a Sangamon-class escort aircraft carrier. By the end of June, the ship had embarked the first air group and trained off California. After this, she headed to Hawaiian waters for more training after the Japanese had surrendered, and then went on to Okinawa and onto Hagushi after that.
She was then sent to support the Formosa operation and to Saipan, Guam, Pearl Harbor, and then San Diego. Once the ship reached San Diego, it was sent on to Norfolk in December of 1944. It was assigned to the Atlantic Fleet and used to qualify carrier pilots, working in the Atlantic and off the Caribbean until 1947.
USS Salerno Bay was sent to Boston and prepared for decommissioning in June of that year. The ship was in reserve until 1951, and then started working again off the coast of Virginia and in the Caribbean. She went back and forth between Norfolk and the Caribbean many times until 1954, when she was decommissioned and reclassified AKV-10. The ship remained a part of the Atlantic Reserve Fleet until June 1, 1961, when she was struck from the Naval Register. In December of that year, she was sold for scrap.
CVE-110 Deployments - Major Events
Add a CVE-110 Shellback Initiation
Add a CVE-110 Deployment - Major Event
Month
Year
to
Month
Year
Deployment / Event
MAY
1941
-
JAN
1944
Mediterranean-West Africa
FEB
1944
-
Keel Date: 7 FEB 1944
at Seattle-Tacoma Shipbuilding Corporation
SEP
1944
-
Launch Date: 26 SEP 1944
MAY
1945
-
Commissioned: 19 MAY 1945
SEP
1945
-
DEC
1946
Guantanamo Bay
SEP
1952
-
SEP
1954
Caribbean
SEP
1952
-
SEP
1952
Exercise
OCT
1952
-
NOV
1952
Mediterranean
FEB
1954
-
Decommissioned: 16 FEB 1954
JAN
1957
-
JAN
1957
Regular Overhaul
MAY
1957
-
DEC
1958
South America
MAY
1957
-
DEC
1957
Regular Overhaul
MAY
1957
-
APR
1958
Regular Overhaul
JUL
1957
-
AUG
1958
Dependents Cruise
SEP
1958
-
DEC
1958
Guantanamo Bay
CVE-110 General Specifications
Class: Commencement Bay-class escort carrier
Complement: 1066 Officers and Enlisted
Displacement: 10900 tons
Length: 557 feet
Beam: 75 feet
Draft: 32 feet
Final Disposition: Sold on 30 October 1961 Scrapped Bilbao 1962