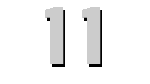 U.S.S. CARD
(CVE-11)


Click to view crew list
Originally commissioned on Nov. 8, 1942, USS Card was named for the sound by the same name located south of Miami, Florida. Her first run was to ferry aircraft and troops to North Africa in May and early June 1943. In July, she was made a flagship in one of the anti-submarine groups of the North Atlantic. The idea was to take an offensive stance against the German U-boats. And she was successful. In a period of three months, Card and her group accounted for eight confirmed U-boat kills (July to October). In December she went back on the hunt but one of her escorts was sunk by an enemy sub.
After doing transport duty between Norfolk and Casablanca in spring 1944, she returned to submarine hunt in June-July 1944. That cruise landed her another German submarine, U-233. She undertook anti-submarine patrols in the Caribbean but had no hits. She entered the Philadelphia Naval Yard for upgrades in February 1945.
She then began transporting aircraft and personnel to England. She was also used for carrier qualifications. She transferred to the Pacific Fleet in summer, 1945. After the war, she was used to bring men and equipment home. She was decommissioned May 13, 1946.
CVE-11 Deployments - Major Events
CVE-11 General Specifications
Class: Bogue-class escort carrier
Complement: 890 Officers and Enlisted
Displacement: 9800 tons
Length: 496 feet
Beam: 69 feet 6 inches
Draft: 26 feet
Final Disposition: Scrapped in Clatskanie Oregon 1971
USS CARD (CVE-11)
Card (ACV-11) was launched as AVG 11 21 February 1942 by Seattle-Tacoma Shipbuilding Corp. Tacoma Wash. under a Maritime Commission contract; sponsored by Mrs. J. Perry; reclassified ACV-11 20 August 1942; and commissioned 8 November 1942 Captain J. B. Sykes in command.
Departing San Diego 18 January 1943 Card arrived at Hampton Roads 1 February for training in Chesapeake Bay. She ferried aircraft and troops for the North African invasion from New York to Casablanca (14 May-1 June) returning to Norfolk 5 July. She was reclassified CVE-11 on 15 July 1943. Card steamed from Norfolk as flagship of TG 21.14 one of the hunter-killer groups formed for offensive operations against German submarines. Her first cruise from 27 July to 10 September 1943 was very successful. Her planes sank U-117 on 7 August in 39°32' N. 38°21' W.; U-664 on 9 August in 40°12' N. 37°29' W.; U-525 on 11 August in 41°29' N. 38°55' W.; and U-847 on 27 August in 28°19 N. 37°58' W. Her second cruise from 25 September to 9 November provided even more lucrative hunting. Planes from Card spotted a nest of four submarines refueling 4 October and sank two of them: U-460 in 43°13' N. 28°58' W. and U-422 in 43°18' N. 28°58'W. Nine days later in 48°56' N. 29°41' W. U-402 fell victim to aircraft from Card . Her airplanes added another submarine to their score on 31 October when they sank U-584 in 49°14' N. 31°55' W. The fifth and final kill of the cruise was made on 1 November by one of Card 's escorts. After a violent close-range surface action Borie (DD 215) rammed and sank U-405 in 50°12' N. 30°48' W. Too badly damaged to be saved Borie had to be sunk by one of the other escorts. For her outstanding antisubmarine activities from 27 July to 25 October Card and her task group were awarded the Presidential Unit Citation.
Card began her third hunter-killer cruise 24 November heading for the North Atlantic. Late on 23 December the group ran into a wolf pack; Card had 12 contacts in 5 hours. Schenck (DD-159) sank U-645 in 45°20' N. 21°40' W. but one of the other escorts Leary (DD 158) was sunk by the combined efforts of three submarines in 45°00' N. 22°00' W. Card dodged submarines all night with only Decatur (DD-341) as screen while Schenck rescued survivors from Leary . The task group returned to Norfolk 2 January 1944.
From 18 March to 17 May Card operated on transport duty between Norfolk and Casablanca then underwent overhaul until 4 June when she steamed for Quonset Point to hold pilot qualification exercises. She returned to Norfolk 21 June to serve as the nucleus of TG 22.10. The hunter-killer unit departed Norfolk 25 June and on 5 July two of her escorts Thomas (DE-102) and Baker (DE-190) sank U-233 in 42°16' N. 59°49' W. Thirty survivors including the fatally wounded commanding officer of the submarine were taken on board Card who put them ashore at Boston the next day.
Her next antisubmarine cruise was in the Caribbean and uneventful (10 July - 23 August). She sortied 18 September as flagship of TG 22.2 for patrol off the Azores during which she cooperated with British Escort Group 9 to attack a submarine 12 October. After another patrol with TG 22.2 (1 December 1944 - 22 January 1945) Card entered Philadelphia Naval Shipyard for overhaul until 7 February then transported Army aircraft and Army and Navy personnel to Liverpool returning to Norfolk 12 March. From 21 March to 24 May Card was based on Quonset Point conducting carrier pilot qualifications. She ferried men and aircraft to Guantanamo Bay (21-24 June) then transited the Panama Canal to transport materiel to Pearl Harbor and Guam returning to San Diego 14 August 1945. Assigned to "Magic Carpet" duty she made two voyages to Pearl Harbor and one to the western Pacific from 21 August to 16 December 1945 returning servicemen to the west coast. Card departed Alameda 7 January 1946 for the east coast where she was placed out of commission in reserve at Norfolk 13 May 1946. She was reclassified CVHE-11 12 June 1955; CVU-11 1 July 1958; and AKV-40 7 May 1959.
In addition to her Presidential Unit Citation Card received three battle stars for service in World War II.


[Note: The above USS CARD (CVE-11) history may or may not contain text provided by crew members of the USS CARD (CVE-11) or by other non-crew members and text from the Dictionary of American Naval Fighting Ships]