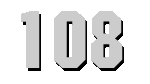 U.S.S. KULA GULF
(CVE-108)

HURRICANE HUNTER
Click to view crew list
USS Kula Gulf (CVE-108)
USS Kula Gulf was originally commissioned as the Vermillion Bay and renamed in November of 1943. The ship was trained off the West Coast for night carrier operations and then sent to the Western Pacific, where she joined the 7th Fleet. She made trips through Pearl Harbor, the Marshal Islands, Leyte Gulf, Guam, China, Japan, and Guam.
The vessel was eventually assigned to help with the Magic Carpet operation, which was responsible for returning veterans home after the War was over. After this operation, she sailed to Norfolk and then on to Boston, where she was decommissioned and became part of the Atlantic Reserve Fleet.
Kula Gulf was recommissioned in 1951 as Korean created a need for an expanded fleet. The ship underwent a shakedown in Guantanamo Bay, and then delivered planes to French Morocco to help with efforts there. After that, the vessel was involved in training of pilots to strengthen the U.S. forces that were in Korea.
This lasted for 15 months, which then lead to the support of Marine helicopter operations off Puerto Rico. An overhaul in 1953 led to air-antisubmarine efforts off the Atlantic Coast and in the Caribbean. The ship was involved in a few more missions during the 1950s, and then transferred to MSTS 30 during 1965 for help in South Vietnam, continuing shuttle operations through 1967.
CVE-108 Deployments - Major Events
Add a CVE-108 Shellback Initiation
Add a CVE-108 Deployment - Major Event
Month
Year
to
Month
Year
Deployment / Event
DEC
1943
-
Keel Date: 16 DEC 1943
at Todd-Pacific Shipyards
JAN
1944
-
JAN
1945
North Atlantic
AUG
1944
-
Launch Date: 15 AUG 1944
MAY
1945
-
Commissioned: 12 MAY 1945
MAY
1945
-
DEC
1945
Middle Pacific
AUG
1945
-
DEC
1945
Middle Pacific
JAN
1951
-
JAN
1952
FROM MOTHBALLS TO JAMAICA CRUISE
OCT
1951
-
OCT
1951
Hurricane
JAN
1953
-
JAN
1954
North Atlantic
MAY
1953
-
JUL
1953
North Atlantic
DEC
1955
-
Decommissioned: 15 DEC 1955
CVE-108 General Specifications
Class: Commencement Bay-class escort carrier
Complement: 1066 Officers and Enlisted
Displacement: 10900 tons
Length: 557 feet
Beam: 75 feet
Draft: 32 feet
Final Disposition: Scrapped in 1971