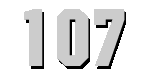 U.S.S. GILBERT ISLANDS
(CVE-107)


Click to view crew list
USS Gilbert Islands (AKV-39) was a Commencement Bay-class aircraft carrier launched in 1944 and active in World War II. To avoid confusion, it is important to note that this ship operated under more than one name and hull classification number:
USS Gilbert Islands
USS Anapolis (renamed in 1963)
AKV-39
CVE-107
AGMR-1
The carrier had a relatively quiet, though important and successful, role in the Pacific during World War II; her highlights included an air victory in southern Okinawa, missions against Ishigaki Shima, Erabu Shima, and Miyako Shima, and missions against Japanese bases in Borneo. Her most intense combat period was between June 1 and July 4, 1945, during which time her planes attacked Japanese military infrastructure, including radio stations, barracks, supply dumps, and other buildings, as well as surrounding villages.
As Anapolis, she served as a communications hub in the middle of the ocean. She was used minimally during the Korean War and was the first in her class to have jets make unprecedented touch-and-go landings on her decks. During the next several years, she toured both the Pacific and Atlantic, and was finally decommissioned in 1969; she was sold for scrap ten years later.
CVE-107 Deployments - Major Events
CVE-107 General Specifications
Class: Commencement Bay-class escort carrier
Complement: 1066 Officers and Enlisted
Displacement: 10900 tons
Length: 557 feet
Beam: 75 feet
Draft: 32 feet
Final Disposition: Sold for scrapping 1 November 1979