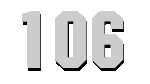 U.S.S. BLOCK ISLAND
(CVE-106)

CHIP OFF THE OLD BLOCK
Click to view crew list
USS Block Island (CVE-106)
USS Block Island was initially named the Sunset Bay in 1943, but then renamed and commissioned in late 1944 as an escort aircraft carrier. The ship loaded supplies and ammunition at Puget Sound and headed to San Francisco and then to San Diego.
In February 1946, the ship departed North Island for ten days of operational training that ended in tragedy for most of the planes that were in flight due to inclement weather. The ship returned until mid-March to regroup and ready for the Pacific War. She was sent to Pearl Harbor at the end of the month, and then headed to the Caroline Islands and then on to Okinawa.
Block Island was directly involved in many offensive missions in the Pacific War, including attacks on Okinawa and other Japanese points of interest. After the initial missions, the ship sailed to Guam for repairs and then the Leyte Gulf for a mission to provide air support for minesweeping groups.
The vessel rescued more than 1,200 prisoners of war in a mercy mission. She eventually became a recruit training ship and was then used in the Korean War. In 1954, the ship was decommissioned and reclassified many times until 1959 when she was stricken from the Naval Register. She was sold for scrap in 1960, but not without receiving two battle stars for service in WWII.
CVE-106 Deployments - Major Events
CVE-106 General Specifications
Class: Commencement Bay-class escort carrier
Complement: 1066 Officers and Enlisted
Displacement: 10900 tons
Length: 557 feet
Beam: 75 feet
Draft: 32 feet