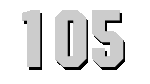 U.S.S. COMMENCEMENT BAY
(CVE-105)


Click to view crew list
USS Commencement Bay (CVE-105) was an aircraft carrier built by Seattle-Tacoma Shipbuilding Corp. and launched under Maritime Commission on Nov. 27, 1944. She was used primarily as a training ship and spent virtually all of her commissioned time off the coast of Washington State. She was commanded by Captain R.L. Bowman.
This carrier saw the beginning of a new class (she was preceded by the Casablanca-class carriers that were built by Kaiser Shipyards) that was built from the keel up with a special hull just for aircraft carriers. However, because the Commencement Bays were ordered late in the war, most of them were not optimized during combat operations. Because she was the first of her class to launch, Commencement Bay was used largely for training purposes. She was decommissioned in November 1946 and scrapped in the early 1970s.
Training off the Coast of Mainland United States
In 1945, USS Commencement Bay spent eight months in Puget Sound, training officers, qualifying pilots, and training military personnel who would go on to serve subsequent ships in her class. Then, in October 1945, she spent several weeks at Pearl Harbor, training servicemen and conducting carrier qualifications.
Hull classifications:

CVE-105 Deployments - Major Events
CVE-105 General Specifications
Class: Commencement Bay-class escort carrier
Complement: 1066 Officers and Enlisted
Displacement: 10900 tons
Length: 557 feet
Beam: 75 feet
Draft: 30 feet 6 in
Final Disposition: Scrapped sometime after 1971