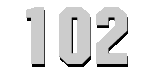 U.S.S. ATTU
(CVE-102)

THE WIND BLEW AND THE SHIT FLEW
ON THE USS ATTU
Click to view crew list
USS Attu (CVE-102)
USS Attu, which ended up earning two battle stars for her service, was commissioned in March of 1944 during the final stages of World War II. The vessel, like many of its kind, was used mostly for transport and support operations in Pearl Harbor and the South Pacific. The vessel made many stops in Pearl Harbor, Guadalcanal, Espiritu Santo, and New Guinea.
In the later part of 1944, she shuttled troops and supplies between Guam and Pearl Harbor to support war efforts. These replenishment and support cruises went on through the better part of July, 1945. Attu then returned to the U.S. for repairs.
Once repairs were completed, she was sent out to the Pacific once again, embarking for various operations and support cruises in the area of the Japan home islands. Japan's surrender came and the vessel was put into operation as a part of the 'Magic Carpet' cruises, where she was responsible for returning troops home after the war like many of her sister ships at the time. In May of 1946, USS Attu was sent to Norfolk, Virginia for disposal, where she was decommissioned and stricken from the Navy list in the coming months.
CVE-102 Deployments - Major Events
CVE-102 General Specifications
Class: Casablanca-class escort carrier
Complement: 860 Officers and Enlisted
Displacement: 7800 tons
Length: 512 feet
Beam: 65.2 feet
Draft: 20 feet
Final Disposition: Sold for scrap 3 January 1947