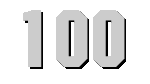 U.S.S. BOUGAINVILLE
(CVE-100)


Click to view crew list
USS Bougainville (CVE-100) was a Casablanca-class aircraft carrier serving in World War II that supported logistical operations for land bases and fleet carriers. She did not see direct combat, but did receive two battle stars for her service in the War.
Bougainville was built by Kaiser Shipyards and launched under Maritime Commission on May 16, 1944. Under the command of Captain Charles A. Bond, Bougainville set off for a shakedown along the West Coast and then set sail from California July 25, 1944, bound for Pearl Harbor and Majuro in the Marshall Islands, transporting replacement aircraft and passengers. Bougainville boasted a 7,800-ton displacement, 19-knot speed, and 10,240 nautical-mile range. Armament included a 5"/38 caliber dual-purpose gun, Bofors 40 mm guns, and Oerlikon 20-mm cannons. She carried 28 aircraft.
Bougainville was an especially active carrier with numerous missions, making numerous cargo voyages across the Pacific Ocean with frequent stops at Pearl Harbor, Eniwetok, Guam, and Ulithi. Between July 1944 and January 1946, she was in nearly constant operation, with only brief yard periods and small breaks for training.
Most notably, Bougainville participated in the operations supporting the invasion of Iwo Jima and the Battle of Okinawa. Below are highlights of her many missions:

November 1944: In the Marianas, Bougainville went to general quarters at Saipan for her first air attack on the 3d. Bougainville was not attacked and returned to Pearl Harbor via Guam.
February – June 1945: Bougainville's most important tasks began. First, she transported replacement aircraft and their pilots and provided aviation logistics support during the Iwo Jima invasion and the beginning of the Okinawa campaign; she also delivered planes to the Philippines.
October 1945: Next, Bougainville supported missions in China, carrying Marine Corps squadrons to Taku and Tsingtao.
Summary of Bougainville's hull classifications:

CVE-100 Deployments - Major Events
CVE-100 General Specifications