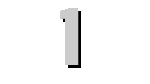 U.S.S. LONG ISLAND
(CVE-1)


Click to view crew list
The second ship by the name, USS Long Island was named for the body of water between Connecticut and the northern shore of Long Island, NY. She was commissioned June 2, 1941. Her first assignment was as a guinea pig for conduction aircraft operations off of converted cargo ships. Since she was the first of her kind, the lessons learned on her deck were transferred to later models.
After war broke out, she was sent to the Pacific to supplement the struggles there. In June 1942, her planes provided key air cover for the victory at Midway. In August, she helped transport Marines to the area near Guadalcanal. Her planes provided air cover and combat strikes that helped win the battle.
In September 1942, the original flattop returned to the west coast. Newer carriers were coming on line and needed trained personnel. Long Island served as the training base for new pilots out of San Diego. She was reclassified to CVE-1 on July 15, 1943. For the rest of the war, she transported airplanes and crew to various points in the Pacific Theater. She then did that in reverse during operation "Magic Carpet", returning troops and equipment to the west coast. She was decommissioned March 26, 1946.
CVE-1 Deployments - Major Events
CVE-1 General Specifications
Complement: 970 Officers and Enlisted
Displacement: 13499 tons
Length: 492 feet
Beam: 69 feet 6 inches
Draft: 25 feet 8 in
Flank Speed: 16 Knots