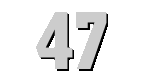 U.S.S. PHILIPPINE SEA
(CV-47)

CALCEUS ATER
Click to view crew list
USS Philippine Sea was built in Quincy, Massachusetts and was commissioned in May 1946. She was named for the Battle of the Philippine Sea fought in 1944. During her first few years, the ship undertook deployments to the Caribbean, Atlantic and Mediterranean. In 1947, the ship took part in the Antarctic expedition by Rear Admiral Byrd. In May 1950, the ship was sent to the Pacific Fleet.
A couple of months later, the ship was sent to support troops in the Korean combat zone. This was the first of her three deployments to Korea. Between her second and third combat deployments, in October 1952, she received a new designation as CVA-47.
When the Korean War ended, the Philippine Sea had two more tours in the Far East. On one voyage, her crew successfully fought off two Chinese fighters. After that second tour, the ship was converted to anti-submarine support aircraft. Her hull designation changed again to CVS-47. In 1957 and 1958, the ship made two more voyages to the western Pacific.
She was formally decommissioned in December 1958. She served as aircraft transport for the next decade in the Pacific Reserve Fleet. She was struck from the Naval Vessel Register in December 1969.
CV-47 Deployments - Major Events
Add a CV-47 Shellback Initiation
Add a CV-47 Deployment - Major Event
Month
Year
to
Month
Year
Deployment / Event
AUG
1944
-
Keel Date: 19 AUG 1944
at Fore River Shipyard
SEP
1945
-
Launch Date: 5 SEP 1945
MAY
1946
-
Commissioned: 11 MAY 1946
OCT
1946
-
OCT
1946
Shakedown Cruse-Guantanamo Bay Cuba
JAN
1947
-
MAY
1947
1st Equator Crossing
JAN
1947
-
JAN
1948
Antarctic Circle
JAN
1947
-
MAY
1947
Panama Canal
JAN
1947
-
Shellback Initiation - 11 JAN 1947 - Pacific Ocean
FEB
1948
-
AUG
1948
Mediterranean
AUG
1948
-
Shellback Initiation - 19 AUG 1948 - Indian Ocean
MAY
1950
-
MAY
1950
Panama Canal
JUN
1950
-
FEB
1951
West Pac
DEC
1950
-
FEB
1954
Korea Campaign West Pac
DEC
1951
-
JUL
1952
West Pac
DEC
1951
-
AUG
1952
West Pac-Viet Nam
JAN
1954
-
DEC
1954
West Pac
APR
1955
-
NOV
1955
West Pac
APR
1955
-
Shellback Initiation - 17 APR 1955 - Pacific Ocean
APR
1956
-
JUN
1956
Dry Dock
APR
1956
-
JUN
1956
Dry Dock
MAR
1958
-
Shellback Initiation - 15 MAR 1958 - Pacific Ocean
MAR
1958
-
Shellback Initiation - 31 MAR 1958 - Pacific Ocean
APR
1958
-
MAY
1958
vma332 7th fleet1958 south china sea tosupport evac.of french.
AUG
1958
-
SEP
1958
subic bay phillipine islands to south china sea -7th fleet-coast
DEC
1958
-
Decommissioned: 28 DEC 1958
CV-47 General Specifications
Class: Essex-class aircraft carrier
Named for: Battle of the Philippine Sea
Complement: 3448 Officers and Enlisted
Length: 888 feet
Draft: 28 feet 7 inches
Flank Speed: 33 knots