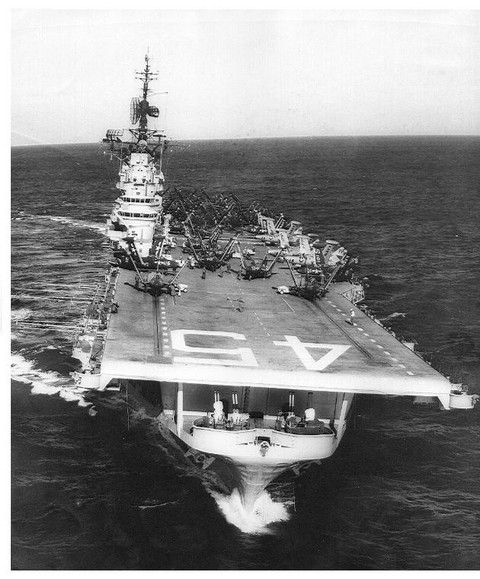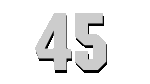 U.S.S. VALLEY FORGE
(CV-45)

FIRST IN PEACE - FIRST IN WAR
Click to view crew list
USS Valley Forge was built at Philadelphia, Pennsylvania, after a war bond fundraiser there. Named for the Revolutionary War encampment of the same name, this ship was commissioned in November 1946. In 1947, she transferred to the Pacific fleet. After making a round the world cruise in the late 1940's, the ship was deployed to the Western Pacific.
She was the only aircraft carrier in the region when the Korean War broke out in June of 1950. She served four separate combat tours during the next three years. In October 1952, her hull number changed to CVA-45. The ship began to show the age of her design as aircraft became heavier and faster.
Re-designated as an Anti-Submarine Support Carrier
In January 1954, she was re-designated as an anti-submarine support carrier. This changed her hull number to CVS-45. With this change, she moved into the Atlantic and served the next few years there. In 1961, Valley Forge got her fourth designation as an amphibious assault ship. This changed her hull to its final form of LPH-8. She was stationed in the Pacific carrying helicopters for Marines. From 1965 through 1969 she worked supporting combat operations during the Vietnam conflict.
The ship was decommissioned in 1970.
CV-45 Deployments - Major Events
Add a CV-45 Shellback Initiation
Add a CV-45 Deployment - Major Event
Month
Year
to
Month
Year
Deployment / Event
SEP
1943
-
SEP
1943
Keel Date: 14 SEP 1943
at Philadelphia Naval Shipyard
NOV
1946
-
NOV
1946
Commissioned: 3 NOV 1946
JAN
1947
-
APR
1947
Guantanamo Bay
JAN
1948
-
JUN
1948
Circumnavigation
JAN
1948
-
Shellback Initiation - 21 JAN 1948 - Pacific Ocean
JAN
1948
-
Shellback Initiation - 21 JAN 1948 - Pacific Ocean
JAN
1948
-
Shellback Initiation - 21 JAN 1948 - Pacific Ocean
JAN
1950
-
JAN
1952
Inchon Landing
MAY
1950
-
JUN
1952
West Pac - Air operations in Korear
JUN
1950
-
NOV
1950
North Korean Aggression
NOV
1951
-
AUG
1952
Task force 77
APR
1958
-
SEP
1959
Task Group Alpha - Helicopter Assualt Development
JAN
1960
-
JAN
1960
Operation Skyhook
DEC
1960
-
DEC
1960
SS Pine Sea Crew Rescue/Revovery
DEC
1960
-
DEC
1960
Mercury Space Shot Recovery
MAR
1961
-
JUL
1961
Regular Overhaul
JUL
1961
-
JUL
1961
Redesignated LPH-8
JUL
1963
-
JAN
1964
FRAM - Fleet Rehabilitation and Modernization
JUL
1963
-
Shellback Initiation - 24 JUL 1963 - Pacific Ocean
JUL
1963
-
Shellback Initiation - 24 JUL 1963 - Pacific Ocean
JUL
1963
-
Shellback Initiation - 24 JUL 1963 - Pacific Ocean
MAR
1964
-
NOV
1964
West Pac-Viet Nam
AUG
1965
-
JUN
1966
West Pac-Viet Nam
OCT
1967
-
AUG
1968
West Pac - Vietnam
JAN
1969
-
SEP
1969
West Pac - Vietnam
JAN
1970
-
JAN
1970
Decommissioned: 16 JAN 1970
CV-45 General Specifications