For RATING SHIRTS - Click on your Rating Abbreviation below: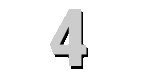 U.S.S. RANGER
(CV-4)

FIRST FROM THE KEEL UP
PIONEERS OF CARRIER AVIATION
Click to view crew list
USS Ranger (CV-4) was the first ship designed and built from the keel up to be an aircraft carrier. She was built in 1931 and spent her first ten years in patrols and training exercises in the Atlantic.
World War II

Casablanca. Beginning Nov. 8, 1942, Ranger was part of an amphibious operation to overtake French Morocco. Ranger saw plenty of action, her planes destroying or immobilizing about 100 enemy tanks and military vehicles and nearly thirty planes. Though American forces suffered some casualties and several lost or destroyed planes, Casablanca surrendered after four days of attack.
Norway. After Germans attacked Norway, Ranger was sent to operate off its coast in October 1943 and to attack German shipping coming out of Norway. Her planes attacked many German ships, several of which they sank; Ranger lost three planes.
The Pacific. From August to Oct. 1944, Ranger was employed in the night carrier training operations off the coast of Hawaii.
In the final months of the war, Ranger transported cargo and military personnel around the Pacific. She was awarded two battle stars for her service and was sold for scrap in 1947.
CV-4 Deployments - Major Events
Add a CV-4 Shellback Initiation
Add a CV-4 Deployment - Major Event
Month
Year
to
Month
Year
Deployment / Event
SEP
1931
-
Keel Date: 26 SEP 1931
at Newport News Shipbuilding & Drydock Co. Newport News VA
FEB
1933
-
Launch Date: 25 FEB 1933
JUN
1934
-
Commissioned: 4 JUN 1934
OCT
1946
-
Decommissioned: 18 OCT 1946
OCT
1970
-
MAY
1971
vietnam conflict
CV-4 General Specifications
Complement: 216 Officers and 2245 Enlisted
Length: 730 feet
Beam: 80 feet
Draft: 22 feet 4.875 in
Flank Speed: 29 Knots
Range: 10 000 Nautical Miles