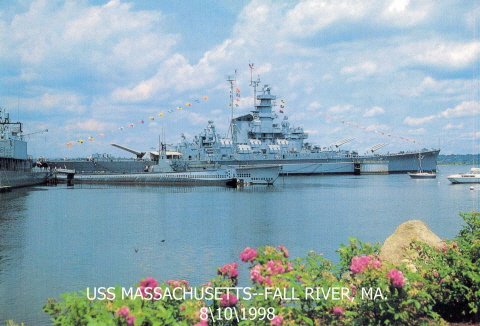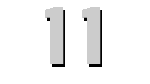 U.S.S. INTREPID
(CV-11)

EN MARE EN COELO
Click to view crew list
USS Intrepid (CV-11) was an Essex-class aircraft carrier launched in 1943 and active in World War II and the Vietnam War. Between the wars, she was also active in training operations, life-saving missions (most notably of US astronauts), and anti-Communist operations.
World War II Highlights:

Intrepid was instrumental in successful operations against the Japanese. Her operations took her throughout the Far Pacific to Truk, Kwajalein, Ennuebing Island, the Marshall Islands, the Philippines, Okinawa, Formosa, and more.
On Feb. 17, 1944, she suffered a hit from an aerial torpedo that partially flooded her and required major damage control efforts on the part of her crew. With the help of a handmade sail to keep her on course, she made it to Pearl Harbor a week later.
The Battle for Leyte Gulf, Oct. 1944: this battle included many ships from both the American and Japanese Navy and dozens of planes. Japan lost five ships; the United States won.
Intrepid sustained a kamikaze hit Oct. 30 that killed ten and injured six.
In April of the following year, a Japanese plane crashed into the ship, killing 8 and injuring 21.
After the war, she supported occupation of Japan.
Vietnam War
In 1966, Intrepid set records for fastest launch times off the coast of Vietnam.
CV-11 Deployments - Major Events
Add a CV-11 Shellback Initiation
Add a CV-11 Deployment - Major Event
Month
Year
to
Month
Year
Deployment / Event
DEC
1941
-
Keel Date: 1 DEC 1941
at Newport News Shipbuilding & Drydock Co. Newport News VA
JAN
1943
-
JAN
1945
West Pac
APR
1943
-
Launch Date: 26 APR 1943
AUG
1943
-
Commissioned: 16 AUG 1943
JAN
1944
-
Shellback Initiation - 22 JAN 1944 - Pacific Ocean
SEP
1944
-
Shellback Initiation - 1 SEP 1944 - Pacific Ocean
MAR
1945
-
Shellback Initiation - 19 MAR 1945 - Pacific Ocean
MAR
1956
-
SEP
1956
Mediterranean
SEP
1956
-
APR
1957
Brooklyn Navy Yard Angled Deck
JUN
1957
-
AUG
1957
Guantanamo Bay
JUN
1958
-
AUG
1958
North Atlantic
JUN
1958
-
SEP
1958
Operation Strikeback - NATO Exercise
JAN
1959
-
SEP
1959
Mediterranean
AUG
1960
-
FEB
1961
Mediterranean
MAY
1962
-
MAY
1962
Mercury space capsule recovery
OCT
1962
-
NOV
1962
Cuban Missle Blockade
MAR
1965
-
MAR
1965
recovery of gemini three Major John Grissom LCDR John Young
APR
1965
-
OCT
1965
New York Naval Shipyards FRAM overhaul
APR
1966
-
OCT
1966
West Pac-Viet Nam
APR
1966
-
NOV
1966
West Pac-Viet Nam
MAY
1966
-
JAN
1967
West Pac-Viet Nam
OCT
1966
-
Shellback Initiation - 29 OCT 1966 - Pacific Ocean
OCT
1966
-
Shellback Initiation - 10 OCT 1966 - Pacific Ocean
OCT
1966
-
Shellback Initiation - 10 OCT 1966 - Pacific Ocean
OCT
1966
-
Shellback Initiation - 27 OCT 1966 - Pacific Ocean
MAY
1967
-
DEC
1967
West Pac-Viet Nam
MAY
1967
-
DEC
1967
West Pac-Viet Nam
JUN
1967
-
DEC
1967
West Pac-Viet Nam
DEC
1967
-
DEC
1967
SHELLBACK INITIATION-12/3/67 - Lat.00 Long.108E
JAN
1968
-
FEB
1969
West Pac-Viet Nam
JAN
1970
-
AUG
1970
Alaska
MAY
1970
-
Shellback Initiation - 3 MAY 1970 - Atlantic Ocean
JUN
1970
-
AUG
1970
Mediterranean
MAR
1971
-
JAN
1972
Mediterranean
APR
1971
-
AUG
1971
Mediterranean
MAY
1971
-
OCT
1971
Mediterranean
JAN
1972
-
JAN
1972
North Atlantic-Med-Indian Ocean
JUN
1972
-
NOV
1972
North Atlantic
DEC
1972
-
APR
1973
Mediterranean
MAR
1974
-
Decommissioned: 15 MAR 1974
CV-11 General Specifications
Class: Essex-class aircraft carrier
Complement: 2600 Officers and Enlisted
Length: 820 feet
Draft: 28 feet 5 inches
Flank Speed: 33 knots
Range: 20 000 nautical miles
USS INTREPID (CV-11)
The fourth Intrepid was launched 26 April 1943 by Newport News Shipbuilding & Dry Dock Co. Newport News Va.; sponsored by Mrs. John Howard Hoover; and commissioned 16 August Captain Thomas L. Sprague in command.
After training in the Caribbean Intrepid departed Norfolk 3 December 1943 for San Francisco then to Hawaii. She arrived Pearl Harbor 10 January and prepared for the invasion of the Marshall Islands the next objective in the Navy's mighty is land-hopping campaign. She sortied from Pearl Harbor with carriers Cabot and Essex 16 January to raid islands at the northeastern corner of Kwajalein Atoll 29 January 1944 and pressed the attack until the last opposition had vanished 2 Fe bruary. The raids destroyed all of the 83 Japanese planes based on Roi and Namur before the first landings were made on adjacent islets 31 January. That morning Intrepid's planes strafed Ennuebing Island until 10 minutes before the first marin es reached the beaches. Half an hour later that islet which protected Roi's southwestern flank and controlled the North Pass into Kwajalein Lagoon was secured enabling marines to set up artillery to support their assault on Roi.
Her work in the capture of the Marshall Islands finished Intrepid headed for Truk the tough Japanese base in the center of Micronesia. Three fast carrier groups arrived undetected daybreak of the 17th sinking two destroyers and 200 000 ton s of merchant shipping in 2 days of almost continuous attacks. Moreover the carrier raid demonstrated Truk's vulnerability and thereby greatly curtailed its usefulness to the Japanese as a base.
The night of 17 February 1944 an aerial torpedo struck Intrepid's starboard quarter 15 feet below her waterline flooding several compartments and jamming her rudder hard to port. By racing her port screw and idling her starboard engine Cap tain Sprague kept her on course until 2 days later strong winds swung her back and forth and tended to weathercock her with her bow pointed [447] toward Tokyo. Sprague later confessed: "Right then I wasn't interested in going in that direction." At this point the crew fashioned a jury-rig sail of hatch covers and scrap canvas which swung Intrepid about and held her on course. Decorated by her crazy-quilt sail Intrepid stood into Pearl Harbor 24 February 1944.
After temporary repairs Intrepid sailed for the West Coast 16 March and arrived Hunter's Point Calif. the 22d. She was back in fighting trim a June and departed for 2 months of operations out of Pearl Harbor then to the Marshalls.
Intrepid's planes struck Japanese position in the Palaus 6 and 7 September concentrating on airfields and artillery emplacements on Peleliu. The next day her fast carrier task force steamed west toward the southern Philippines to strike airfiel ds on Mindanao 9 and 10 September. Then after raids on bases in the Visayan Sea 12 through 14 September she returned to the Palaus 17 September to support marines in overcoming fanatical opposition from hillside caves and mangrove swamps on Peleliu.
When the struggle on that deadly island settled down to rooting Japanese defenders out of the ground on a man to man basis Intrepid steamed back to the Philippines to prepare the way for liberation.
She struck throughout the Philippines also pounding Okinawa and Formosa to neutralize Japanese air threats to Leyte.
As Intrepid's planes flew missions in support of the Leyte landings 20 October 144 Japan's Navy desperately striving to hold the Philippines was converging on Leyte Gulf from three directions. Ships of the U.S. Navy parried thrusts in four ma jor actions collectively known as the Battle for Leyte Gulf.
The morning of 24 October an Intrepid plane spotted Admiral Kurita's flagship Yamato. Two hours later planes from Intrepid and Cabot braved intense antiaircraft fire to begin a day-long attack on Center Force. Wave after wave followed until by sunset American carrier-based planes had sunk mighty battleship Musashi with her mammoth 18-inch guns and had damaged her sister ship Yamato along with battleships Nagato and Haruna and heavy cruiser Myoko forcing the latter to withdraw.
That night Admiral Halsey's 3d Fleet raced north to intercept Japan's Northern Force which had been spotted of the northeastern tip of Luzon. At daybreak the tireless fliers went aloft to attack the Japanese ships then off Cape Engano. One of Intre pid's planes got a bomb into light carrier Zuiho to begin the harvest. Then American bombers sank her sister ship Chitosi and a plane from either Intrepid or San Jacinto scored with a torpedo in large carrier Zui kaku knocking out her communications and hampering her steering. Destroyer Ayitsuki went to the bottom and at least 9 of Ozawa's 15 planes were shot down.
On through the day the attack continued and after five more strikes Japan had lost four carriers and a destroyer.
The still potent Center Force after pushing through San Bernardino Strait had steamed south along the coast of Samar where it was held at bay by a little escort carrier group of six "baby flattops" three destroyers and four destroyer escorts until help arrived to send it fleeing in defeat back towards Japan.
As Intrepid's planes hit Clark Field 30 October a burning kamikaze crashed into one of the carrier's port gun tubs killing 10 men and wounding 6. Soon skillful damage control work enabled the flattop to resume flight operations.
Intrepid's planes continued to hit airfields and shipping in the Philippines.
Shortly after noon 25 November a heavy force of Japanese planes struck back at the carriers. Within 5 minutes 2 kamikazes crashed into the carrier killing 6 officers and 5 bluejackets. Intrepid never lost propulsion nor left her station in the task group; and. in less than 2 hours had extinguished the last blaze. The next day Intrepid headed for San Francisco arriving 20 December for repairs.
Back in fighting trim in mid-February 1945 the carrier steamed for Ulithi arriving 13 March. The next day she pushed on eastward for powerful strikes against airfields on Kyushu Japan 18 March. That morning a twin engine "Betty" broke through a c urtain of defensive fire turned toward Intrepid and exploded only 50 feet off Intrepid's forward boat crane. A shower of flaming gasoline and plane parts started fires on the hangar deck out damage control experts quickly snuffed them out .
Intrepid's planes joined attacks on remnants of the Japanese fleet anchored at Kure damaging 18 enemy naval vessels including super battleship Yamato and carrier Amagi. Then the carriers turned to Okinawa as D-Day of the most ambit ious amphibious assault of the Pacific war approached. Their planes lashed the Ryukyus 26 and 27 March softening up enemy defensive works. Then as the invasion began 1 April they flew support missions against targets on Okinawa and made neutralizing ra ids against Japanese airfields in range of the embattled island.
During an air raid 16 April a Japanese plane dove into Intrepid's flight deck forcing the engine and part of her fuselage right on through killing 8 men and wounding 21. In less than an hour the flaming gasoline had been extinguished and only 3 hours after the crash planes were again landing on the carrier.
The following day Intrepid retired homeward via Ulithi and Pearl Harbor arriving San Francisco 19 May for repairs.
Intrepid stood out of San Francisco 29 June and enlivened her westward voyage 6 August as her planes smashed Japanese on by-passed Wake Island. The next day she arrived Eniwetok where she received word 15 August to "cease offensive operations."
The veteran carrier got under way 21 August to support the occupation of Japan. She departed Yokosuka 2 December and arrived San Pedro Calif. 15 December 1945.
Intrepid shifted to San Francisco Bay 4 February 1948. Her status was reduced to "in commission in reserve" 15 August before decommissioning 22 March 1947 and joining the Pacific Reserve Fleet.
Intrepid recommissioned at San Francisco 9 February 1952 and got underway 12 March for Norfolk. She decommissioned in the Norfolk Naval Shipyard 9 April 1952 for conversion to a modern attack aircraft carrier. Reclassified CVA-11 1 October she recommissioned in reserve 18 June 1954. She became the first carrier in history to launch aircraft with American-built steam catapults 13 October 1954. Two days later she went into full commission as a unit of the Atlantic Fleet.
After shakedown out of Guantanamo Bay 1955 Intrepid departed Mayport Fla. 28 May 1955 for the first of two deployments in the Mediterranean with the 6th Fleet mainstay in preventing Communist aggression in Europe and the Middle East. She ret urned to Norfolk from the second of these cruises 5 September 195. The carrier got under way 29 September for a 7-month modernization overhaul in the New York Navy Yard followed by refresher training out of Guantanamo Bay.
Boasting a reinforced angle flight deck and a mirror landing system Intrepid departed the United States in September 1957 for NATO's Operation "Strikeback" the largest peacetime naval exercise up to that time in history. Operating out of Norf olk in December she conducted Operation "Crosswind" a study of the effects of wind on carrier launches. Intrepid proved that carriers can safely conduct flight operations without turning into the wind and even launch planes while steaming downwin d.
During the next 4 years Intrepid alternated Mediterranean deployments with operations along the Atlantic coast of the United States and exercises in the Caribbean. On 8 December 1961 she was reclassified to an antisubmarine warfare support car rier CVS-11. She entered [448] the Norfolk Navy Yard 10 March 1962 to be overhauled and refitted for her new antisubmarine warfare role. She left the shipyard 2 April carrying Air Antisubmarine Group 56.
After training exercises Intrepid was selected as the principal ship in the recovery team for Astronaut Scott Carpenter and his Project Mercury space capsule. Shortly before noon on 24 May 1962 Carpenter splashed down in AURORA 7 several hu ndred miles from Intrepid. Minutes after he was located by land-based search aircraft two helicopters from Intrepid carrying NASA officials medical experts Navy frogmen and photographers were airborne and headed to the rescue. One o f the choppers picked him up over an hour later and flew him to the carrier which safely returned him to the United States.
After training midshipmen at sea in the summer and a thorough overhaul at Norfolk in the fall the carrier departed Hampton Roads 23 January 1963 for warfare exercises in the Caribbean. Late in February she interrupted these operations to join a sea hunt for Venezuelan freighter AnzoŠtegui whose mutinous second mate had led a group of pro- Castro terrorists in hijacking the vessel. After the Communist pirates had surrendered at Rio de Janeiro the carrier returned to Norfolk 23 March 1963 .
Intrepid operated along the Atlantic Coast for the next year from Nova Scotia to the Caribbean perfecting her antisubmarine techniques. She departed Norfolk 11 June 1964 carrying midshipmen to the Mediterranean for a hunter-killer at sea trai ning with the 6th Fleet. While in the Mediterranean Intrepid aided in the surveillance of a Soviet task group. En route home her crew learned that she had won the coveted Battle Efficiency "E" for antisubmarine warfare during the previous fisc al year.
Intrepid operated along the East Coast during the fall. Early in September she entertained 22 NATO statesmen as part of their tour of U.S. military installations. She was at Yorktown 18 to 19 October 1964 for ceremonies commemorating Lord Cor nwallis' surrender 183 years before.
During a brief deployment off North Carolina swift and efficient rescue procedures on the night of 21 November 1964 saved the life of an airman who had plunged overboard while driving an aircraft towing tractor.
Early in the next year Intrepid began preparations for a vital role in NASA's first manned Gemini flight. On 23 March 1965 Lt. Comdr. John W. Young and Maj. Virgil I. Grissom in Molly Brown splashed down some 50 miles from Intrepid after history's first controlled re-entry into the earth's atmosphere ended in the pair's nearly perfect three-orbit flight. A Navy helicopter lifted the astronauts from the spacecraft and flew them to Intrepid for medical examination and de briefing. Later Intrepid retrieved Molly Brown and returned the spaceship and astronauts to Cape Kennedy.
After this mission Intrepid entered the Brooklyn Navy Yard in April for a major overhaul to bring her back to peak combat readiness.
This was the final Fleet Rehabilitation and Modernization (FRAM) job performed by the New York Naval Shipyard Brooklyn N.Y. slated to close after more than a century and a half of service to the nation. In September Intrepid with her wo rk approximately 75 percent completed eased down the East River to moor at the Naval Supply Depot at Bayonne N.J. for the completion of her multi-million dollar overhaul. After builder's sea trials and fitting out at Norfolk she sailed to Guantanamo on shakedown.
Mid-1966 found Intrepid with the Pacific Fleet off Vietnam. Here her gallant pilots delivered powerful blows for freedom and scored what is believed to be one of the fastest aircraft launching times recorded by an American carrier. Nine A-4 Skyhawks and six A-1 Skyraiders loaded with bombs and rockets were catapulted in 7 minutes with only 28- second intervals between launches. A few days later planes were launched at 26-second intervals. After 7 months of outstanding service with the 7th Fleet off Vietnam Intrepid returned to Norfolk having earned her Commanding Officer Captain John W. Fair the Legion of Merit for combat operations in Southeast Asia.
In June of 1967 Intrepid returned to the Western Pacific by way of the Suez Canal just prior to its closing during the Arab-Israeli crisis.


[Note: The above USS INTREPID (CV-11) history may or may not contain text provided by crew members of the USS INTREPID (CV-11) or by other non-crew members and text from the Dictionary of American Naval Fighting Ships]