For RATING SHIRTS - Click on your Rating Abbreviation below: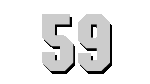 U.S.S. MASSACHSETS
(BB-59)

AN APPEAL TO HEAVEN
Click to view crew list
BB-59 USS MASSACHUSETTS
USS Massachusetts began life in a shipyard at Quincy, Massachusetts. The Navy brought her into service with her commission in May 1942. After initial operations, the ship participated in the invasion on North Africa in November 1942. In early 1943, the ship reported for duty in the Pacific. For the next few months, USS Massachusetts patrolled waters in the South Pacific. Later that year, she saw action during the invasions of the Gilbert and Marshall Islands. She participated on various islands raids and in the Hollandia invasion in April 1944.
Summer 1944 saw USS Massachusetts in dry dock for an overhaul. When she returned to action, she saw action with raids at Okinawa and Formosa later that year. She spent the remainder of 1944 with the Battle of Leyte Gulf and in various raids of the Philippines. With the opening of 1945, USS Massachusetts participated in the invasions of Luzon, Iwo Jima, and Okinawa. For the summer months, she bombarded various Japanese home islands before the surrender. After the war, she spent a few months patrolling along the West Coast. The Navy decommissioned her in March 1947 and she remained part of the Reserve Fleet until June 1962. A few years later, the State of Massachusetts brought her to Fall River where she sits today as a museum.
BB-59 Deployments - Major Events
Add a BB-59 Shellback Initiation
Add a BB-59 Deployment - Major Event
Month
Year
to
Month
Year
Deployment / Event
JUL
1939
-
Keel Date: 20 JUL 1939
at Bethlehem Steel Corporation (Fore River Shipyard)
SEP
1941
-
Launch Date: 23 SEP 1941
MAY
1942
-
Commissioned: 12 MAY 1942
OCT
1942
-
NOV
1942
Operation Torch
JAN
1944
-
JAN
1944
Middle Pacific
FEB
1944
-
FEB
1944
West Pac
MAR
1947
-
Decommissioned: 27 MAR 1947
BB-59 General Specifications
Class: South Dakota-class (1939) battleship
Complement: 115 Officers and 1678 Enlisted
Displacement: 35000 tons
Length: 680.8 feet
Beam: 108.2 feet
Draft: 29.3 feet
Final Disposition: Museum ship