For RATING SHIRTS - Click on your Rating Abbreviation below: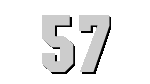 U.S.S. SOUTH DAKOTA
(BB-57)

BATTLESHIP X
Click to view crew list
BB-57 USS SOUTH DAKOTA
The United States Navy brought USS South Dakota into service with her commission in March 1942. After shakedown, the ship reported to the Pacific to help with the war efforts against Japan in August of that year. She participated heavily in the Battle of the Santa Cruz Islands in October 1942. During that battle, a Japanese bomb struck her forward gun turret. A collision with USS Mahan further damaged her. After local repairs, the ship participated in actions around Guadalcanal. On November 14 and 15, 1942, she sustained damage again. The ship went back to the US for repairs. After coming out of dock, she helped with Atlantic operations through August 1943.
USS South Dakota reported to the Pacific once again. She provided bombardment for operations in the Gilbert and Marshall Islands. In June 1944, USS South Dakota provided support during operations in the Marianas. She bombarded Saipan and Tinian. During the Battle of the Philippine Sea on June 19, another Japanese bomb struck her. After another overhaul, she returned for several more key operations including Leyte, Luzon, Iwo Jima, and Okinawa. After providing bombardment of the Japanese homeland, she was present for their formal surrender in September 1945. The Navy decommissioned her in January 1947 and sold her for scrap in 1962.
BB-57 Deployments - Major Events
BB-57 General Specifications
Class: South Dakota-class (1939) battleship
Named for: the State of South Dakota
Complement: 2364 Officers and Enlisted
Displacement: 35000 tons
Length: 680 feet
Beam: 108.2 feet
Flank Speed: 27 Knots
Final Disposition: Sold for scrap / Parts of the ship are in Sioux Falls South Dakota