For RATING SHIRTS - Click on your Rating Abbreviation below: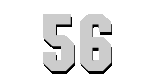 U.S.S. WASHINGTON
(BB-56)


Click to view crew list
BB-56 USS WASHINGTON
The United States Navy brought USS Washington into service with her commission in May of 1941. Prior to the start of US participation in the Second World War, she took part in operations in the Atlantic designed to protect convoys. During the early summer of 1942, she joined the British Home Fleet in the Northern Atlantic. After a quick overhaul, USS Washington reported to the Pacific to help with the Guadalcanal campaign. While acting as the flagship during the Naval Battle of Guadalcanal in November 1942, she did fatal damage to the Japanese battleship Kirishima. For the next year, she worked the waters of the Central and South Pacific.
USS Washington was present for the invasions on the Gilbert Islands and the Marshall Islands. On February 1, 1944, a collision with the USS Indiana did significant damage to her bow. After a quick repair run, she was back in action for the Marianas invasion in June of that year. Over the following year, USS Washington participated in invasion operations at several key locations including the Palaus, Leyte, Luzon, Iwo Jima, and Okinawa. During the final months of the War, she was undergoing a final overhaul. Her last duty was helping bring home troops from the European Theater. The Navy decommissioned her in June 1947 and sold her for scrap in 1961.
BB-56 Deployments - Major Events
Add a BB-56 Shellback Initiation
Add a BB-56 Deployment - Major Event
Month
Year
to
Month
Year
Deployment / Event
JUN
1938
-
Keel Date: 14 JUN 1938
at Philadelphia Naval Shipyard
JUN
1940
-
Launch Date: 1 JUN 1940
MAY
1941
-
Commissioned: 15 MAY 1941
SEP
1944
-
Shellback Initiation - 14 SEP 1944 - Pacific Ocean
JUN
1947
-
Decommissioned: 27 JUN 1947
JAN
1950
-
JAN
1953
Middle Pacific
BB-56 General Specifications
Class: North Carolina class battleship
Named for: State of Washington
Complement: 108 Officers and 1772 Enlisted
Displacement: 35000 tons
Length: 729 feet
Beam: 108 feet
Flank Speed: 28 kn
Final Disposition: Sold for scrap 24 May 1961