For RATING SHIRTS - Click on your Rating Abbreviation below: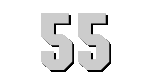 U.S.S. NORTH CAROLINA
(BB-55)

SHOWBOAT
Click to view crew list
BB-55 USS NORTH CAROLINA
The United States Navy brought USS North Carolina into service with her commission in April 1941. The first new battleship built in two decades, the ship undertook operations for the next year in the Atlantic. In June 1942, the ship reported to the Pacific for operations. She was part of the Guadalcanal effort and participated in the Battle of the Eastern Solomons in August 1942. A torpedo damaged her in September. She was able to return to action later that year after repairs. In November, she participated in the capture of the Gilbert Islands.
For the rest of the Second World War, USS North Carolina served as protection for carriers and offered bombardment of island targets during invasions. She played a part in the Marshall Islands, the Marianas, and in the Battle of Philippine Sea during the first part of 1944. Later that year, she shifted operations to the Western Pacific. In 1945, she saw action during the invasions of Iwo Jima and Okinawa. As the War ended, she operated off the Japanese coast. After a brief stint in the Atlantic after the war, the Navy decommissioned her in June 1947. After removal from the Navy's list in 1960, the ship transferred to Wilmington, North Carolina, to become a museum. That is her home today.
BB-55 Deployments - Major Events
BB-55 General Specifications
Class: North-Carolina-class battleship
Named for: North Carolina
Complement: 144 Officers and 2195 Enlisted
Displacement: 37484 tons
Length: 728.8 feet
Beam: 108.3 feet
Flank Speed: 26 kn
Range: 17 450 Nautical Miles
Final Disposition:Museum ship