For RATING SHIRTS - Click on your Rating Abbreviation below: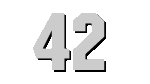 U.S.S. IDAHO
(BB-42)


Click to view crew list
BB-42 USS IDAHO
The United States Navy brought USS Idaho into service with her commission in March of 1919. After a brief voyage to Brazil, she reported for duty in the Pacific later that year. She was part of efforts during the next decade to develop and maintain battle readiness in the Pacific fleet. She made notable voyages to Alaskan waters in 1920 and to Australia and New Zealand in 1925. In 1931, she entered dry dock for a major three-year modernization project. USS Idaho reported to the Pacific in 1935 to continue maneuvers. In June 1941, with the Second World War raging in Europe, the Navy sent her to the Atlantic to guard ship convoys of supplies.
After the attack on Pearl Harbor on December 7, 1941, the Navy ordered the ship to sail for the Pacific. As the Navy prepared other ships for service, the USS Idaho patrolled the waters along the West Coast and Hawaii. Her first combat action took her north to the Aleutians. She helped with the landings at Attu and Kiska in the summer of 1943. For the rest of the war, USS Idaho participated in many historical invasions throughout the Pacific Theater. This included Makin, Kwajalein, New Ireland, the Marianas, the Palaus, Iwo Jima, and Okinawa. After the end of the war, the Navy decommissioned her in July 1946 and sold her for scrap in November 1947.
BB-42 Deployments - Major Events
Add a BB-42 Shellback Initiation
Add a BB-42 Deployment - Major Event
Month
Year
to
Month
Year
Deployment / Event
APR
1915
-
Keel Date: 5 APR 1915
at New York Shipbuilding Corporation
JUN
1917
-
Launch Date: 30 JUN 1917
MAR
1919
-
Commissioned: 24 MAR 1919
DEC
1941
-
JAN
1942
Iceland - Norfolk - Panama Canal - San Francisco
JAN
1942
-
DEC
1942
West Pac
SEP
1945
-
Shellback Initiation - 2 SEP 1945 - Pacific Ocean
JUL
1946
-
Decommissioned: 3 JUL 1946
BB-42 General Specifications
Class: New Mexico-class battleship
Named for: The State of Idaho
Complement: 1081 Officers and Enlisted
Displacement: 32000 tons
Length: 624 feet
Beam: 97.4 feet
Flank Speed: 21 kn
Final Disposition: Sold for scrap