For RATING SHIRTS - Click on your Rating Abbreviation below: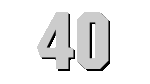 U.S.S. NEW MEIXCO
(BB-40)

BE PREPARED
Click to view crew list
BB-40 USS NEW MEXICO
USS New Mexico began her service when the Navy commissioned her in May 1918. During the remainder of the First World War, she patrolled the Eastern shoreline of the United States. By the end of 1919, the Navy designated the ship as the flagship of the Pacific and she reported for duty on the West Coast. For the next couple of decades, USS New Mexico worked in the Pacific with visits to Australia, New Zealand, and South America. From 1931 to 1933, the ship underwent a modernization project that improved her armament and guns.
In May 1941, USS New Mexico reported for duty in the Atlantic. This caused her to miss the Pearl Harbor raid later that year. The Navy sent her back to the Pacific in early 1942 to bolster the reduced forces operating in this area. The ship played a major role in many operations within the Pacific Theater for the remainder of the War. She took part in the invasions of Attu, Kiska, the Gilbert Islands, the Marshall Islands, New Ireland, Saipan, Tinian, Guam, Mindoro, Luzon, and Okinawa. Along the way, suicide planes hit her twice. She lost over 250 crewmen between the two. The Navy decommissioned her in July 1946 and sold for scrapping the next year.
BB-40 Deployments - Major Events
BB-40 General Specifications
Class: New Mexico-class battleship
Named for: New Mexico
Complement: 1084 Officers and Enlisted
Displacement: 32000 tons
Length: 624 feet
Beam: 97 feet
Flank Speed: 21 kn
Final Disposition: Sold 9 November 1947 and broken up for scrap in Newark NJ