For RATING SHIRTS - Click on your Rating Abbreviation below: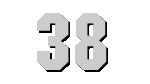 U.S.S. PENNSYLVANIA
(BB-38)

OLD GRAY LADY
Click to view crew list
BB-38 USS PENNSYLVANIA
USS Pennsylvania entered service with the US Navy after her commission in June 1916. For the next five years, the ship patrolled and served in the Atlantic waters. She cruised along the Eastern Seaboard and Caribbean mainly, with a single voyage to France in 1918. In early 1921, the ship reported for duty as the flagship for the newly organized Battle Fleet in the Pacific. Over the next decade, USS Pennsylvania led maneuvers in several parts of the world. The ship received a major modernization from 1929 to 1931. The next decade saw her continue her work as flagship, leading maneuvers.
USS Pennsylvania sustained minor damage during the Pearl Harbor attack on December 7, 1941. After a few months of repair, she took up patrol along the West Coast and around Hawaii. She underwent a minor overhaul of her guns before reporting to Alaskan waters for the recapture of Attu and Kiska in the summer of 1943. USS Pennsylvania participated in several invasions in the Pacific Theater including the Gilbert Islands, Kwajalein, Eniwetok, Saipan, Tinian, Guam, Palaus, and Leyte. She participated in the Battle of Surigao Strait and the Lingayen Gulf invasion. She sustained heavy damage off of Okinawa on August 12, 1945 and scuttled in February 1948.
BB-38 Deployments - Major Events
Add a BB-38 Shellback Initiation
Add a BB-38 Deployment - Major Event
Month
Year
to
Month
Year
Deployment / Event
OCT
1913
-
Keel Date: 27 OCT 1913
at Newport News Shipbuilding & Drydock Co. Newport News VA
MAR
1915
-
Launch Date: 16 MAR 1915
JUN
1916
-
Commissioned: 12 JUN 1916
NOV
1943
-
Shellback Initiation - 15 NOV 1943 - Pacific Ocean
AUG
1946
-
Decommissioned: 29 AUG 1946
BB-38 General Specifications
Class: Pennsylvania-class battleship
Named for: State of Pennsylvania
Complement: 56 Officers and 1031 Enlisted
Displacement: 31400 tons
Length: 608 feet
Beam: 97.1 feet
Flank Speed: 21 kn
Range: 9 288 Nautical Miles
Final Disposition:Sunk off Kwajalein after atomic bomb testing 10 February 1948