For RATING SHIRTS - Click on your Rating Abbreviation below: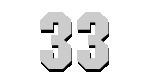 U.S.S. ARKANSAS
(BB-33)

BBS STING
Click to view crew list
BB-33 USS ARKANSAS
USS Arkansas entered service in September 1912. From her entry into service until the end of the First World War, the ship served with the Atlantic Fleet. She was part of the American intervention in Mexico in 1914. During World War I, the ship served in the British Grand Fleet. After the war's conclusion, the Navy sent the ship through the Panama Canal to join the Pacific Fleet for a two-year stint before returning to Atlantic duty. After a modernization project in 1925, the ship continued serving the Atlantic Fleet for the next decade. Most of the 1930s saw USS Arkansas acting as a training vessel.
After the outbreak of World War II, USS Arkansas kept on training personnel and providing escort. Early 1942 brought another modernization project to her decks. In the summer of 1944, the ship provided cover for troops during the invasions of Normandy and Southern France. She also bombarded German troops at Cherbourg. In November of that year, she transferred to service in the Pacific. USS Arkansas provided gun support during the invasions of Iwo Jima and Okinawa. After returning troops home, she served one last time. Her final mission was as a target for the atomic testing at Bikini Island in July 1946. She lies in her final resting place there.
BB-33 Deployments - Major Events
BB-33 General Specifications
Class: Wyoming-class battleship
Complement: 58 Officers and 1005 Enlisted
Displacement: 27243 tons
Length: 562 feet
Beam: 93.1 feet
Draft: 28.5 feet
Final Disposition: Sunk on 25 July 1946 in US nuclear test at Bikini Atoll